Posts on Happily Homegrown contain affiliate links. When you make a purchase through an affiliate link, your price will be the same, but Happily Homegrown will receive a small commission. Thank you for your support!
Each summer, my family would make the 8-hour drive up to Cape Cod to visit with step-father's family. From our very first summer going up there in 1986, we would have lunch at Aunt Millie's house before going to the cottage for the week. Her little yippie dog would be jumping at our feet, not used to seeing children in the house. My grandfather and grandmother would already be there, sitting in the living room sipping their coffee. And as soon as us kids walked in the door, she would pull out the cookies and set them on the table in front of the big window. I can still picture her clasping her hands and telling us to help ourselves as my brother and I would take a few cookies and a glass of milk. There were always chocolate chip cookies, sometimes she'd have shortbread, but she always had old-fashioned Hermits.
For years, I associated Hermits with our summers on Cape Cod. The slightly spiced cookie dough studded with raisins and walnuts were always perfect in the crisp August air with the slight breeze coming in off the bay. But, I don't live where its cool enough to be baking in August. Some years, it's not cool enough to be baking in September either. So, for our family, Hermits have become a Christmas tradition. I took a lesson from Aunt Millie, and bake my Hermits as bar cookies because its easier than making another batch of drop cookies during the busy baking season. One bowl; one pan; no fussing about.
Old-Fashioned Hermit Bar Cookies
Ingredients
1/2

cup

softened butter

3/4

cup

brown sugar

1

egg

1

tsp

vanilla

1/2

tsp

baking soda

1/2

tsp

cinnamon

1/4

tsp

freshly ground nutmeg

1/8

tsp

ground cloves

2

Tbsp

milk

1 1/2

cups

flour

1

cup

raisins

1/2

cup

chopped walnuts
Instructions
Preheat the oven to 375. Lightly grease a 9x13 baking dish.

In the bowl of your mixer, cream together the butter and brown sugar. Next, beat in the egg until the mixture is light and fluffy.

Add in the vanilla, spices, baking soda, and milk. Mix. Add the flour and mix until just incorporated.

Fold in the raisins and walnuts.

Press the cookie dough into your prepared baking dish.

Bake at 375 for 25-30 minutes.

Allow your Hermits to cool in the pan before slicing. Store in an airtight container at room temperature or you can freeze your cookie bars to last longer.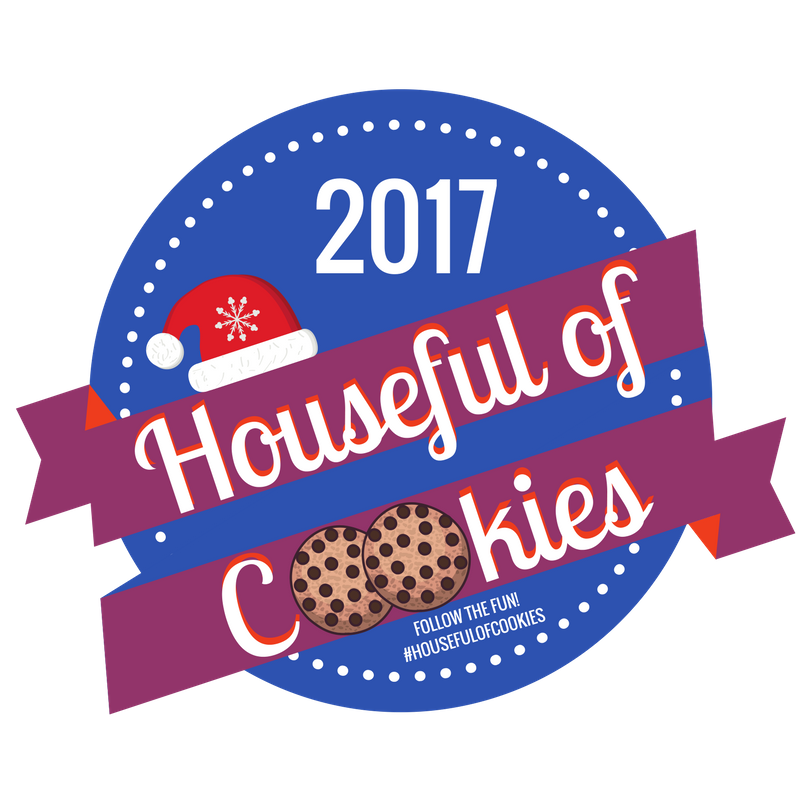 Are you ready for holiday baking and cookie swaps? We partnered up with Houseful of Nicholes and more than 25 other bloggers to bring you Houseful of Cookies. Please follow along and share, pin or MAKE your favorites from these recipes. We had so much fun creating and eating (and maybe eating a few more) that it's only fair that you get to have as much fun as we do!
Houseful Of Nicholes – Slow As Molasses Cookies
A Crafty Spoonful – Chocolate Peanut Butter Crinkle Cookies
A Real Urban Mom – Chocolate Chip Cookies
Dash Of Evans – Cranberry Hootycreeks
Divas With A Purpose – Houseful Of Cookies 2017
Everyday Party Magazine – Simple Caramel Cream Sugar Cookies Swirls
Fab Haute Mama – Belgian Waffle Cookies
Good Girl Gone Redneck – Perfect Holiday Saltine Toffee Treat
Happily Homegrown – Old Fashioned Hermit Bar Cookies
Her Life On Purpose – Red Velvet Cake Mix Cookies
Honest & Truly! – Triple Chocolate Dipped Cookie
How Was Your Day – Houseful Of Cookies 2017
Hysterical Mom – Lemon Sugar Cookies
I am the Maven® – Moldy Mice Cookies
Keep Calm & Teach Fifth Grade – Winter Wonderland Sugar Cookies
Kenya Rae – Pecan White Chocolate Chip Cookies
Kiss My Tulle – Chunky Christmas Cookies
Mom On The Side – Hopscotch Crunchies Holiday Cookies
More Than Thursdays – Mint Surprise Sugar Cookies
Mother Of The World – Houseful Of Cookies 2017
Our Crafty Mom – Houseful Of Cookies 2017
Peyton's Momma – Houseful Of Cookies 2017
Simplify Live Love – Double Chocolate Pomegranate Cookies
Teachable Mommy – 3 Ingredient Peanut Butter Cookies
The Analytical Mommy – Favorite Lactation Cookie Recipe
The Biswolds – White Chocolate Chip Toffee Cookies
The Olive Blogger – Gingerbread Biscotti
We're Parents – Cranberry Cheesecake Cookies