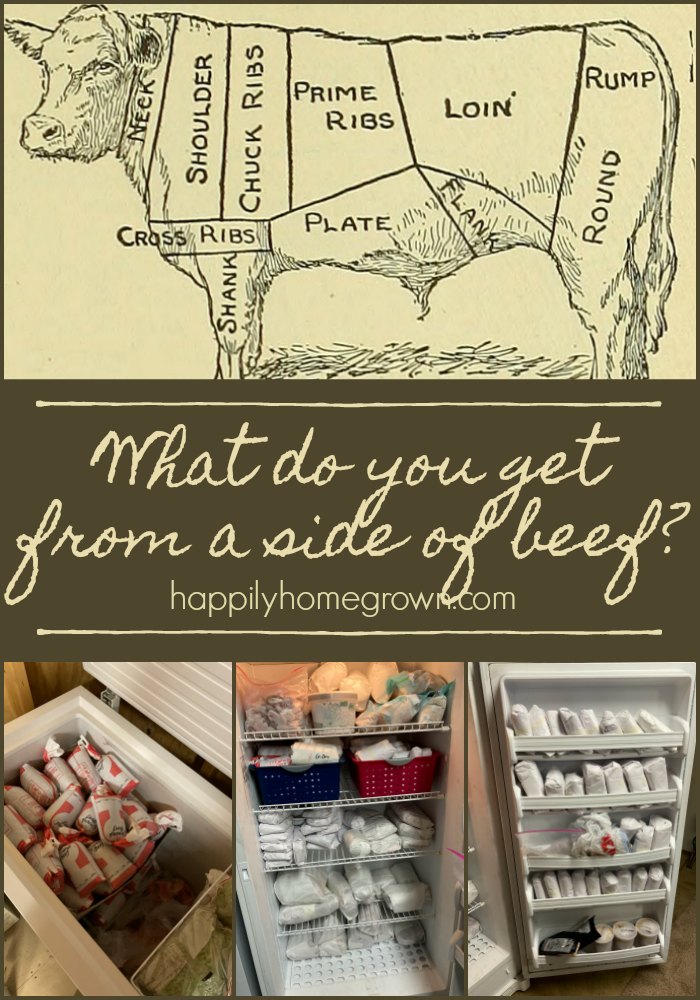 Last week, I picked up our side of beef from Bringhurst Butchers in Berlin, NJ. I know there was a lot of interest in what you get from a side of beef and the cost.
Let me break it down for you.
Cost of a Side of Beef
On July 1st, I paid $2.99/lb hanging weight for our side of beef. Since we purchase through the butcher and not through a farm, that cost includes custom cutting and wrapping. I like the convenience of one price that includes all of my butcher fees.
…