Posts on Happily Homegrown contain affiliate links. When you make a purchase through an affiliate link, your price will be the same, but Happily Homegrown will receive a small commission. Thank you for your support!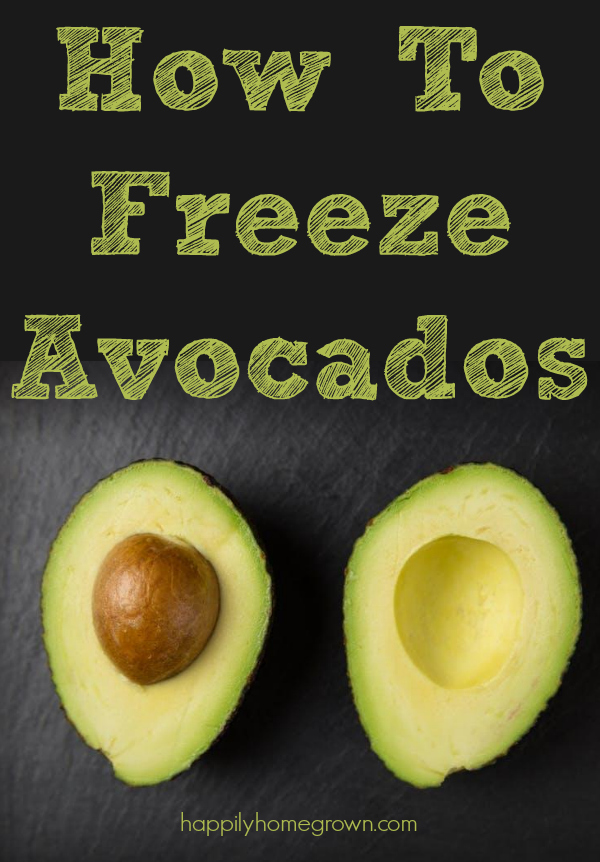 A few years ago, I learned something that rocked my culinary world.
YOU CAN FREEZE AVOCADOS!
I love guacamole and mashed avocado on sandwiches, and now I will be able to have it whenever I please because I can stock up on fresh avocados when they are on sale, wait until they ripen and pop them in the freezer. It's that easy!
How to Freeze Avocados
Cut the ripe avocados in half and remove the seed. If your going to be making guacamole, hit them with a little lime juice before you freeze them. Wrap in plastic wrap (a vacuum sealer is the best option if you have one) then place into a freezer safe container or bag. I have kept them in the freezer for about 3 months, and they've been great.
When you are ready to use a frozen avocado, thaw them in the fridge overnight. These are great for guacamole, homemade baby food, avocado toast, smoothies, and any where you would normally use a mashed avocado.