Posts on Happily Homegrown contain affiliate links. When you make a purchase through an affiliate link, your price will be the same, but Happily Homegrown will receive a small commission. Thank you for your support!
I received access to Sparketh free of charge for review purposes and was compensated for my time. All opinions expressed in this post are my own and I was not required to post a positive review of this product.
Trying to find affordable online art lessons for teens? Luckily, there is Sparketh with over 1000+ video lessons taught by talented mentors.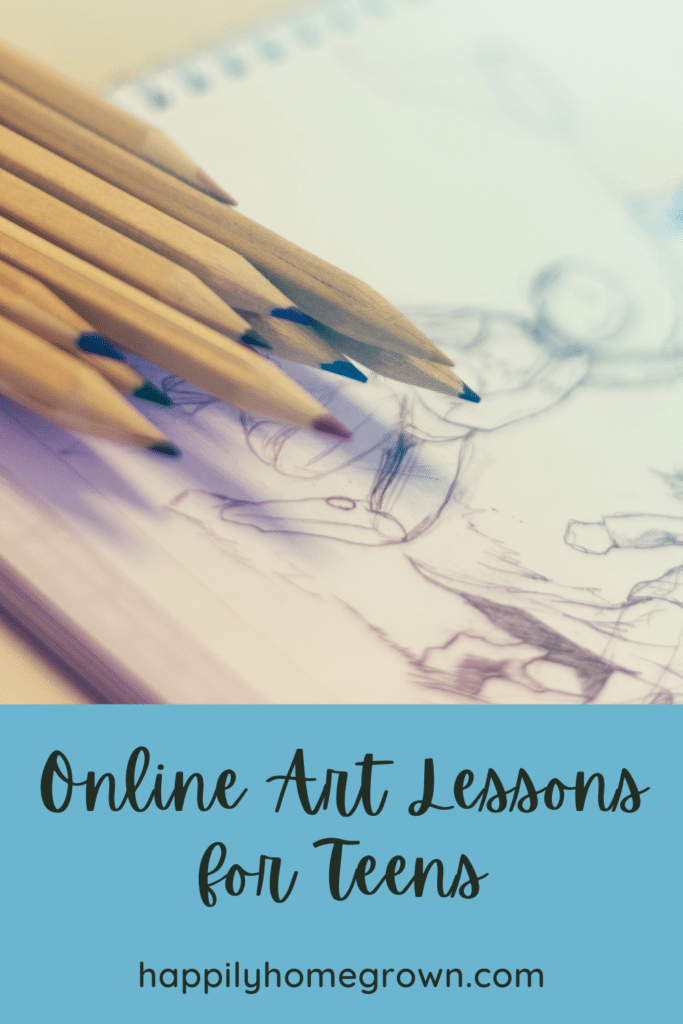 My daughter is the artist in our family. 
I have no idea where her talent comes from but she continuously blows me away.  After reading the Warrior cat books, she began drawing cats.  Then she started playing Dungeons and Dragons and began drawing her characters and those of everyone in the family.  She participates in Inktober and Mer-May.  This kid has more talent in her pinky than I have in my whole body.
However, the bane of her existence was drawing hands. This was the one thing she always struggled to draw, so her characters would have their hands behind their backs or tucked into their cloak. She wanted to learn how to draw hands properly but nothing she was finding online was jiving with how she learns.
Art Lessons for Teens
As a homeschooler, trying to find affordable art lessons for teens can be a challenge.  So many of the co-op classes in our area focus on one type of art and cost hundreds of dollars for just 8 weeks.  
I don't have that kind of money available, and my daughter likes things more at her own pace.  YouTube can only get you so far. With some concepts, it's more like going down a rabbit hole than finding quality art lessons.  We needed to find something that was formalized but wouldn't break the bank.
Sparketh has 1000+ art video lessons available for beginners through advanced artists.  These videos are aimed at helping your 6-18-year-old become a better artist.  You can search for lessons by skill level, subject (art, drawing, painting, baking), or even course type (technical, creative, challenge, etc.).
Drawing for Teens
For my daughter, being able to sit down on her own time and follow the Anatomy of a Hand and the Drawing Hands in Different Positions lessons was a game changer!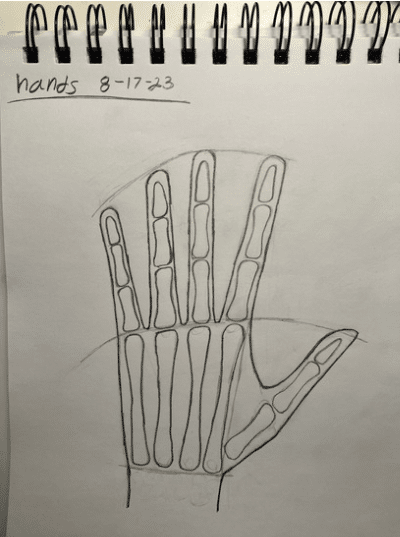 I liked that she had a knowledgeable instructor who was able to explain the lessons in a way that was engaging and easy to understand.  My daughter liked that she was able to quickly see improvements in her drawing as she began to understand and apply the concepts being taught.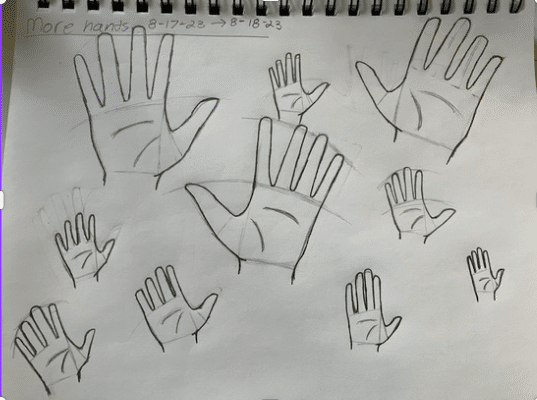 Next up, Emily is going to work through the lessons on hair textures and the various manga illustration lessons.   There are hours of lessons and tutorials available. For every 10-20 minutes she is on the computer, I know there will be hours where she is sitting with her sketchbooks and sharing her art with her friends and family.
Give Your Child Their Creative Spark  
Learning art with Sparketh is fun, engaging, and most importantly, effective. With your membership, you'll gain unlimited access to a library of 1000+ bite-sized video lessons taught by talented mentors. With hundreds of videos, you will never run out of new things to learn. Spark their creativity!
Sparketh offers two plans so you can get started – monthly or annually.  Both plans allow for two students to take lessons on Sparketh, and you can add additional students for just $5/month.  
Sign up for a membership now and bring art to your homeschool.