Posts on Happily Homegrown contain affiliate links. When you make a purchase through an affiliate link, your price will be the same, but Happily Homegrown will receive a small commission. Thank you for your support!
This is a sponsored post. I was given the product to review and I might have been compensated for my time. I would never endorse or recommend programs we wouldn't use ourselves. All opinions expressed in this post are my own.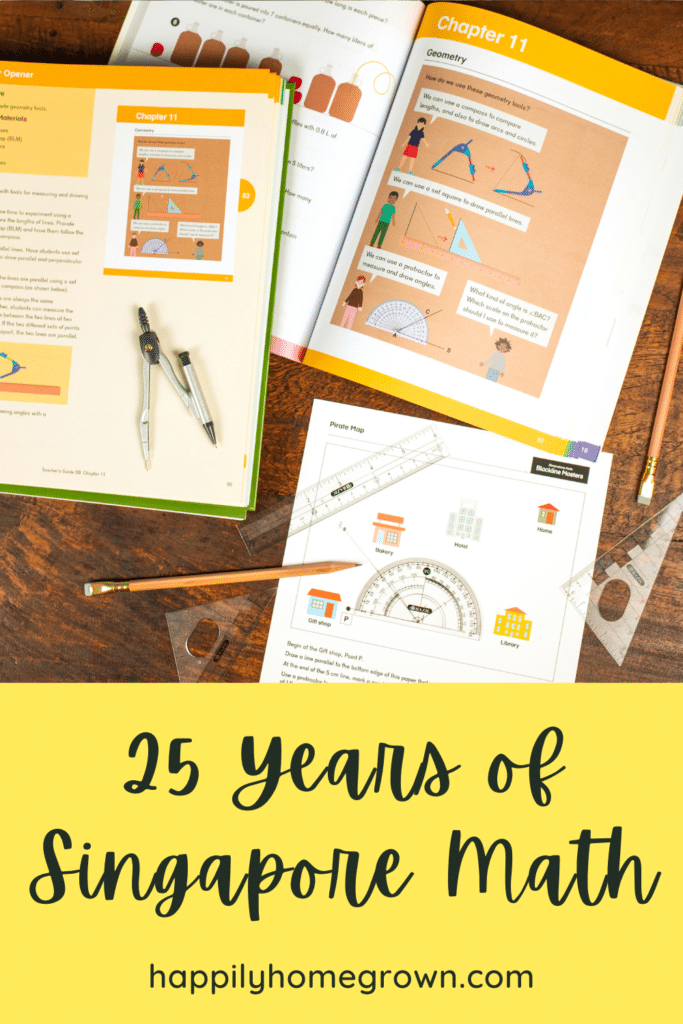 If you've been homeschooling for any length of time, I'm betting you've heard of Singapore Math.  And there is a good reason for that.  Singapore Math has been around for 25 years serving the homeschool and educational communities. It continues to be some of the most well-written and compiled math curricula available.
The Beginning of Singapore Math
Dawn and Jeffery Thomas moved from Singapore to the United States in 1997. At the time, their daughter was in first grade, and they found the math curriculum she was using at school to be lacking. They chose to supplement their daughter's math education with resources from her previous school in Singapore.
The Thomases quickly realized that the Singapore math method was uniquely effective and it would be beneficial to both parents and teachers in their community.
Primary Mathematics, the original Singapore Math curriculum, was launched from their home in 1998.

The state of math education in the United States was on a lot of people's minds causing interest in Primary Math to grow quickly. A diverse cross-section of the educational community including homeschoolers, university math professors, and pioneering school principals dove in deep and helped shape the conversation about Singapore Math.
Soon, the Thomases were making small tweaks to Primary Mathematics in minor ways for US educators and students. This led to the development of more materials. They kept creating new content to make Singapore Math more accessible to more people.
25 Years Later
It's now 2023, and Singapore Math is still a family-run company with that first-grade daughter, Echo Thomas, all grown up and now serving as the CEO.
Singapore Math still isn't exactly mainstream. You know that if you've seen most public school math textbooks. Math is math, but the techniques to teach those concepts vary greatly. Even with all the changes to math standards and teaching practices over the last 25 years, Singapore Math is still dedicated to its original mission of bringing this model of math education to as many students as possible.
Dimensions Math
Many of us are familiar with the original Primary Mathematics from personal use or chatting about it with other homeschoolers.
After years of experience with the Primary Mathematics curriculum and its users, Singapore Math had a deep understanding of where that program had gaps. They knew how the educational experience could be improved. That was the genesis of Dimensions Math.
They wanted to create something better, more comprehensive, and more beautiful. They wanted it to have all the rigor and effectiveness of the Singapore Math methodology but with updates to the user experience. This would mean much more extensive educator resources, more content so supplementary material wouldn't be necessary, and a more engaging student experience, with plenty of math activities and games and vibrant design.
So they gathered a team of Singapore Math educators and experts to create this refined, comprehensive Singapore Math series to better serve the needs and context of today's students and educators.
Dimensions Math is the strongest Singapore Math program currently out there. It is the natural evolution after Primary Mathematics with more of what educators are looking for – video lesson subscription, activities, and differentiation.
Getting Started with Dimensions Math
To get started, you can have your child take a placement test so you know which level of Dimensions Math will be the best fit. Placement tests are available for free on their website.
Once you've determined what level you need, purchase the full set that includes the Home Instructors Guide. I really love that you can purchase the whole set for a reasonable price and it includes the textbooks, workbooks, Home Instructors Guides, and all of the tests and printouts that go with the level.
The only additional purchase is for the math manipulatives, but they aren't consumable. You will purchase one set and all of your children can use them for many years (and a lot of them are useful for science as well).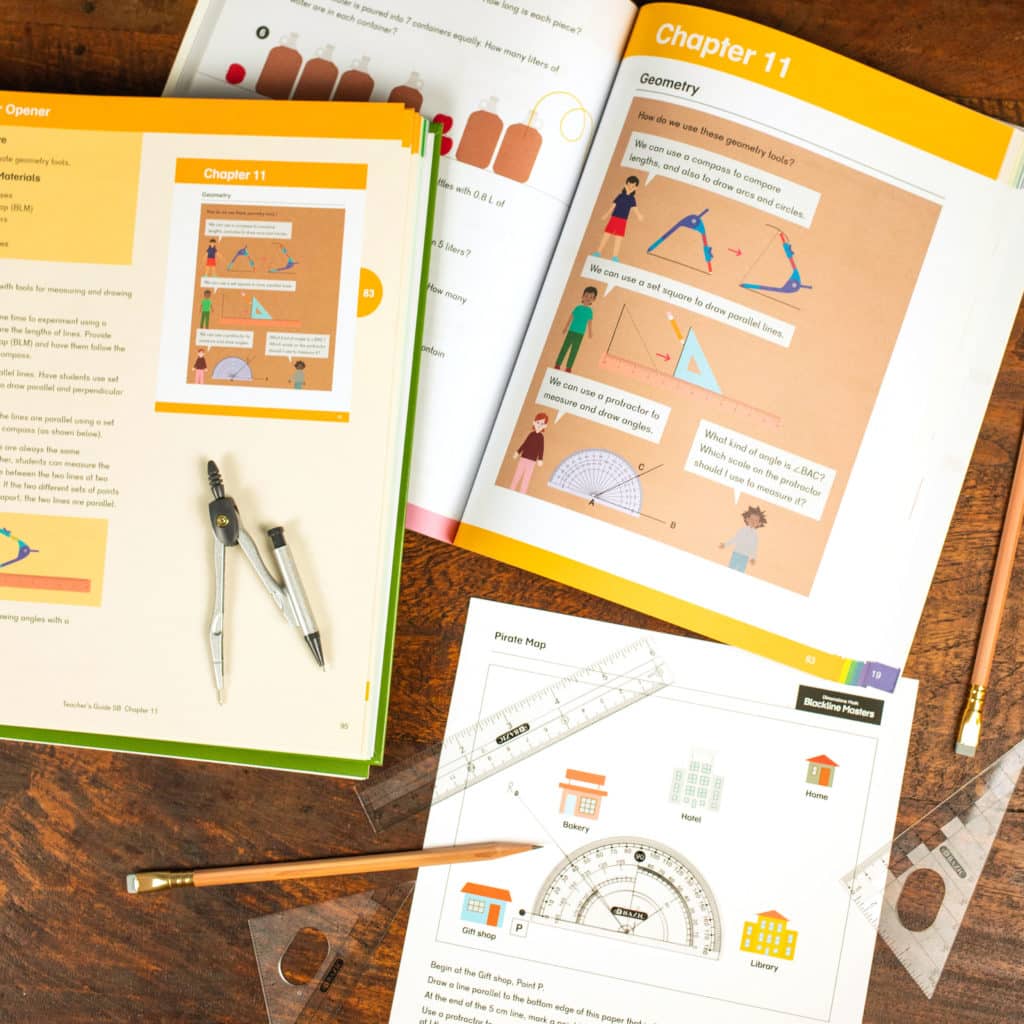 And don't forget to join the official Singapore Math Curriculum Users community on Facebook. This group offers a wealth of knowledge and support. Don't forget to answer the questions when you join!
We are looking forward to using Dimensions Math with our rising 5th grader in the fall. We gave him several math options for the coming year, and this is what he chose to use. He likes that there are workbooks for him to practice in and that mom gets to teach the lessons.