Posts on Happily Homegrown contain affiliate links. When you make a purchase through an affiliate link, your price will be the same, but Happily Homegrown will receive a small commission. Thank you for your support!
I have pulled together this reading list for homemakers from my personal bookshelves with the hope of inspiring others and providing practical tips.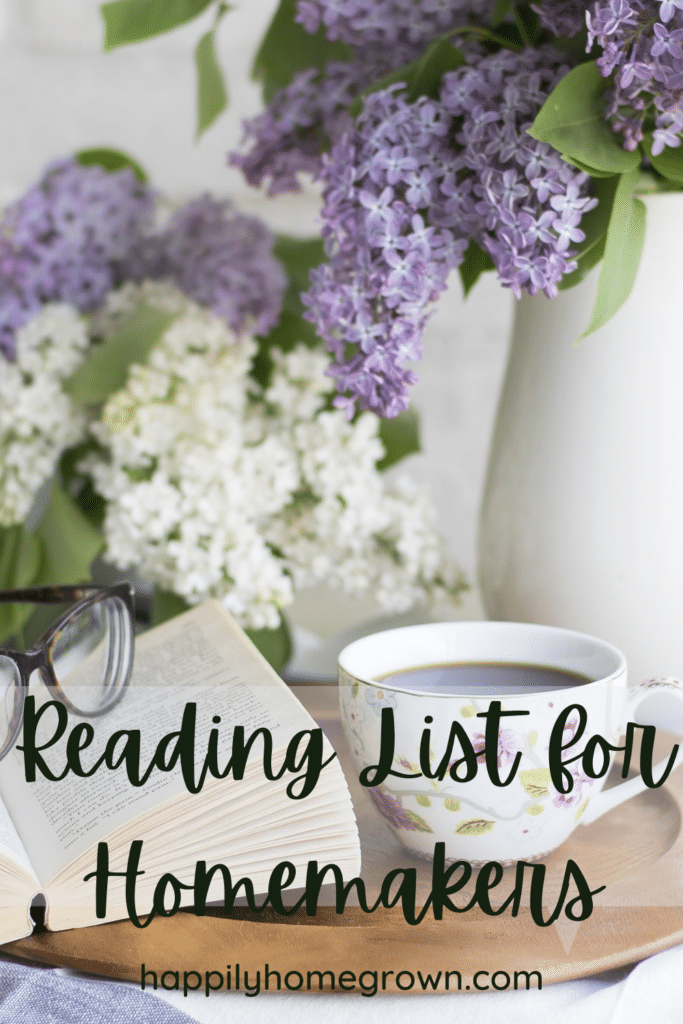 Gone are the days when the homemaker was the wife and mother whose only "job" was her family and her home. While I long for the simplicity of the homemakers of vintage television, that's just not the reality. Today, homemakers are far from Donna Reed with her string of pearls and heels while caring for her family and managing the household, all while her husband worked and the children went to school.
Modern homemakers wear many hats. Today's family dynamics are so different and varied, even more so than just 2 years ago!
Homemaking looks different for everyone. This list is definitely through my own lens as a stay-at-home mom who is homeschooling 3 children and homesteading in the suburbs. Take what works for you from this list and leave the rest.
All of the books on this reading list for homemakers are on my personal bookshelves. I have acquired them at different seasons in my homemaking journey. From before we had children and were just planning a family, as well as books I have purchased recently. All of these have little nuggets within their pages that made an impact on my life and how I see my world.
Reading List for Homemakers
Click on the cover image to find out more about each book.