Posts on Happily Homegrown contain affiliate links. When you make a purchase through an affiliate link, your price will be the same, but Happily Homegrown will receive a small commission. Thank you for your support!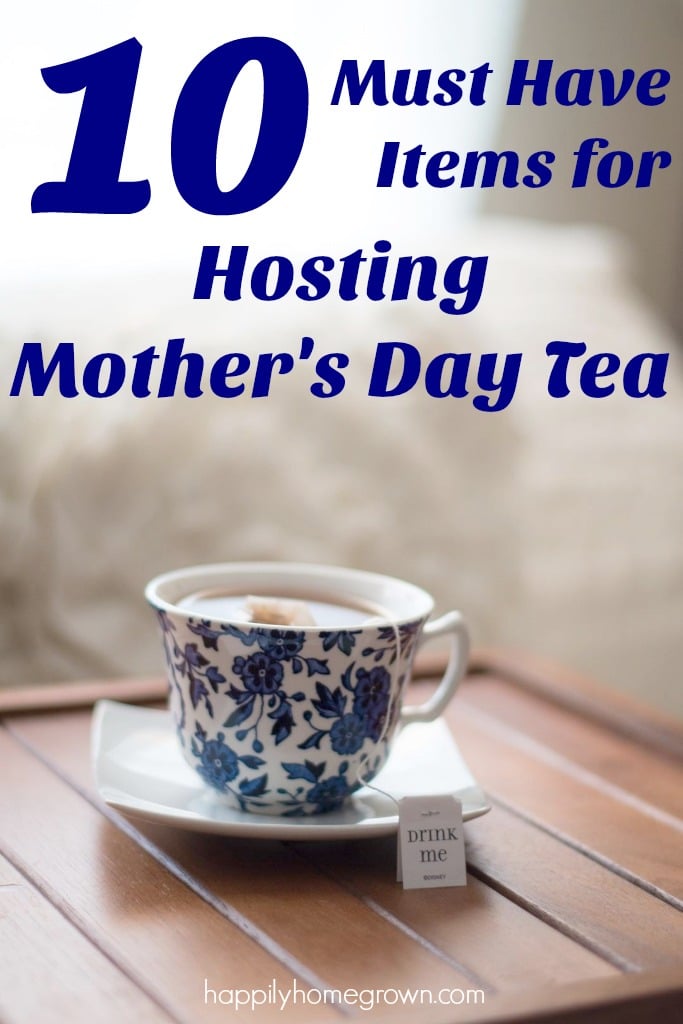 I remember going out for tea and dessert with my grandmother from the time I was a little girl. I love a good cup of tea. It wakes me up in the morning. It relaxes me at night. We drink tea a lot in my family and always have. Now that tea drinking tradition is moving on to my children, and its something they share with me and both of their grandmothers.
This year, Mother's Day and my daughter's 9th birthday fall on the same day and we will be celebrating with an afternoon tea party. I love entertaining, but hosting a tea party is a little bit different than our usual get-togethers.
10 Must-Have Items for Hosting Mother's Day Tea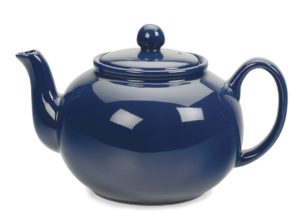 While a cup with a tea bag in the microwave is fine for first thing in the morning, for a special tea party you want a ceramic teapot to use for your tea service. Some of us have teapots that have been in the family for years, but if you don't (or you don't want to use an heirloom), you can purchase a nice ceramic teapot rather inexpensively.
I love dainty tea cups and saucers. I have several that belonged to my grandmother, but not enough for all of our guests. Teacups don't have to match, and in fact, they are more fun if they don't match. This collection is four similar styled teacups and saucers, but they aren't all matchy-matchy.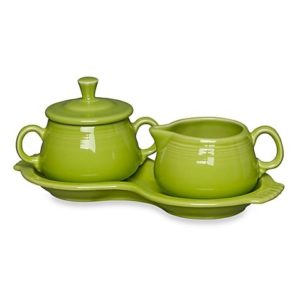 When you are entertaining, it's nice to have a dedicated cream and sugar set instead of putting the canister on the counter with a spoon, and the carton straight from the fridge. I collect Fiestaware, and have several cream and sugar sets to choose from.
If you are going to brew loose tea, you need to have a tea strainer. I love these Empress Tea Strainers. They sit across the top of your teacup as you pour your tea and will catch any tea leaves. They also come with a little saucer to rest on between your cups of tea so not to drip on the table.
My daughter and I are fans of traditional English Breakfast tea, so we always have those tea bags on hand. Since our Mother's Day Tea will be in the afternoon, it's a good idea to have some decaf tea on hand as well.
Since not everyone drinks black tea, it is important to have a variety of tea bags available. Instead of purchasing full boxes of each tea, you can purchase a single variety box.
Anytime we have gone out for tea, they always serve our tea sandwiches and desserts on these beautiful tiered trays. You start with the savory bites on the bottom, scones in the middle, and sweets on top. And you eat your way from bottom to top while you sip your tea.
There are so many delicious little bites that go along with tea time. Our favorites include petit fours, macaroons, scones with Devon cream, petite quiche, and tea sandwiches.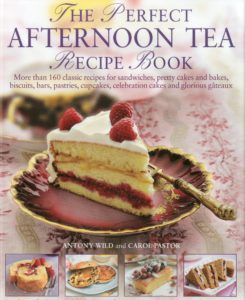 If you need a little more tea time inspiration, check out The Perfect Afternoon Tea Recipe Book or The Afternoon Tea Collection.
Have you ever hosted a Mother's Day tea? What is your favorite Mother's Day traditions?