Posts on Happily Homegrown contain affiliate links. When you make a purchase through an affiliate link, your price will be the same, but Happily Homegrown will receive a small commission. Thank you for your support!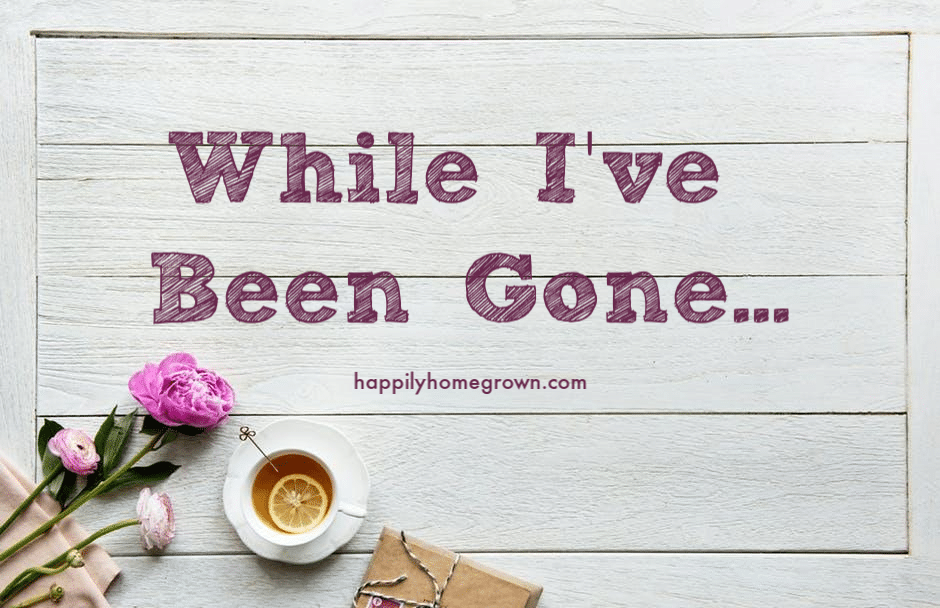 Winter was going well.  Homeschooling was going well.  Blogging was going well.  And then one day, it all stopped.  Even though it has been almost 4 months, I'm still not entirely sure why I stopped blogging, but I can tell you that it was a much-needed break.
During my break, we finished out our homeschool year and put our house on the market! It has been incredibly busy around here. We have packed, painted, cleaned, and staged, and now we are looking for a buyer for our little homestead in the middle of the suburbs.

We have already found a new home for our family, plus my inlaws, but because we can't do anything simply (and because I haven't won the lotto yet), we can't settle on our new home until our current home is sold.  So we are in a holding pattern, and I'm happily keeping the house tidy and clutter free. 
With listing the house, we opted not to garden this year. I'm at a complete loss without my garden fresh vegetables, but I know there is no way I could have properly maintained our gardens in addition to everything else that needed to be done around here. Luckily, we have several perennials in our garden and they have been productive. Blueberry season is currently wrapping up, and I'm hoping that the pears and certain varieties of apples are ready in the next few weeks.
Even though we are packing for a move, and combining two households, I'm still looking for deals on the items our family needs for the new home, and especially for homeschooling in the coming year. We have a small budget put aside for buying those items and even getting a jump start on our holiday shopping if the right items come along at the right price.
I have been shopping at the local thrift stores and on the Facebook marketplace, but some things are just better had new. I'm hoping to find some great deals during Prime Day. Since many of you are also looking for homemaking, homesteading, and homeschooling deals, I've created a post that I'll continue to update throughout the sales event.
There are going to be so many great deals throughout the Prime Day sales event. Bookmark this page, or leave the tab open on your computer, and check back during the next two days to see the best homemaking, homesteading, and homeschooling deals!
So now that my blogging break is over, I'm hoping to truly get back in the swing of things at Happily Homegrown, and in the upcoming weeks and months, I look forward to take you on our journey of becoming a multi-generational household and all that has to offer – the good and the challenging.
Do you have any questions about multi-generational living? Have any advice for those who are setting up a new household? I'd love to hear from you!