Posts on Happily Homegrown contain affiliate links. When you make a purchase through an affiliate link, your price will be the same, but Happily Homegrown will receive a small commission. Thank you for your support!
I have always enjoyed taking photos. Not of people as much, but of landscapes, plants, and things in nature. One of my goals for this year is to start taking even more photos since it is something that I enjoy, and maybe even get a real camera again by the end of the year.
Lately my favorite subjects are the plants in our gardens. I take photos of them several times during the week and love to watch them grow and change through out the season.
Bartlett Pear Blossoms
My youngest son having a snack from the salad garden. That is a variety of lettuce & greens seeds that I mixed together and tossed on the ground back in January.
Our Daisy Troop raised painted lady caterpillars, and this past week all 4 emerged as butterflies.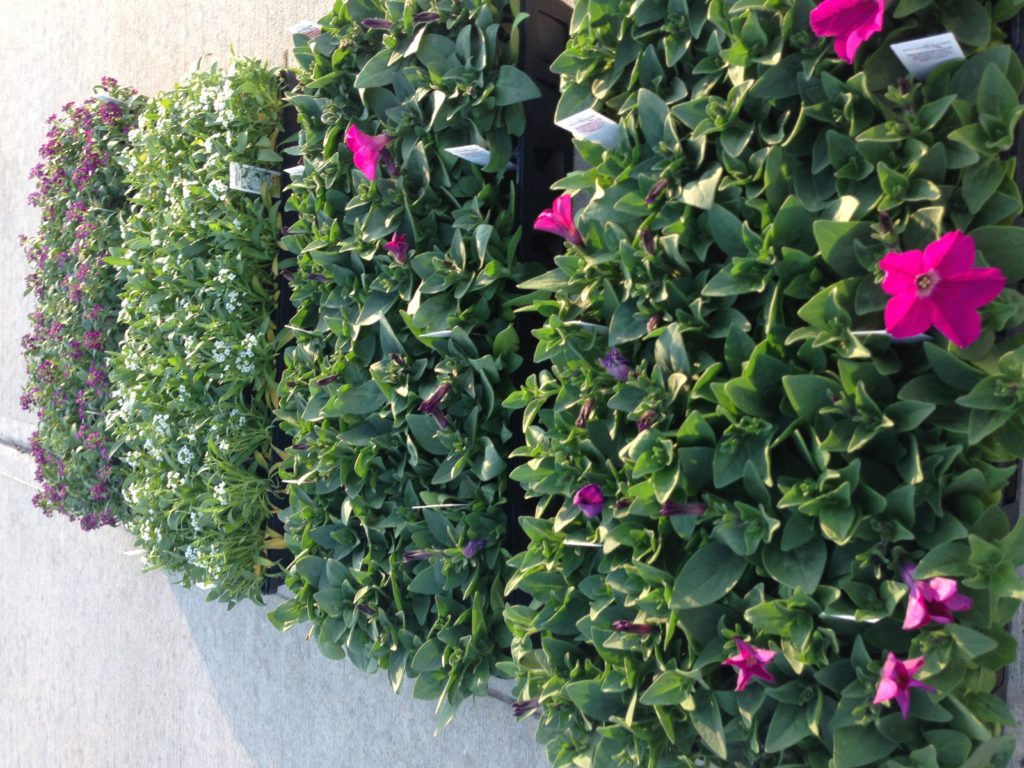 Our Daisy Troop planted more than 120 flowers in the flag pole garden at Eleanor Roosevelt Elementary School in Lower Makefield, PA. This is the school where we have our weekly meetings, and we wanted to give back to the school.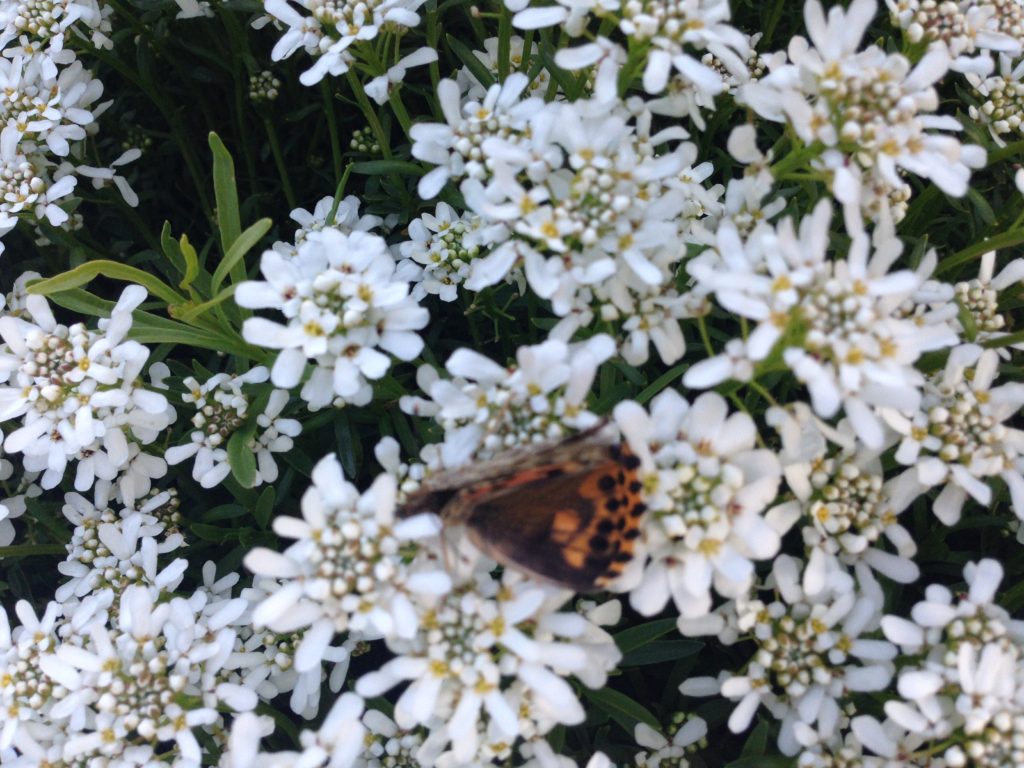 We released our butterflies the night of our gardening troop meeting.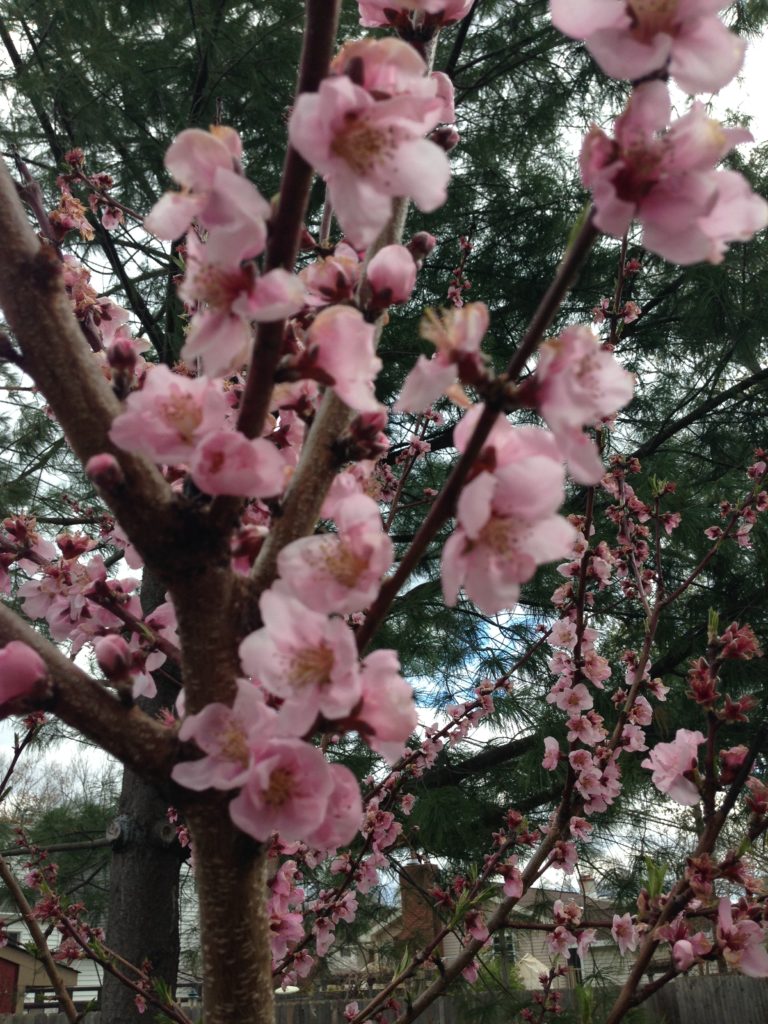 GaLa Peach Tree Blossoms
Bright pink peach blossoms against the bright blue barn/shed.