Posts on Happily Homegrown contain affiliate links. When you make a purchase through an affiliate link, your price will be the same, but Happily Homegrown will receive a small commission. Thank you for your support!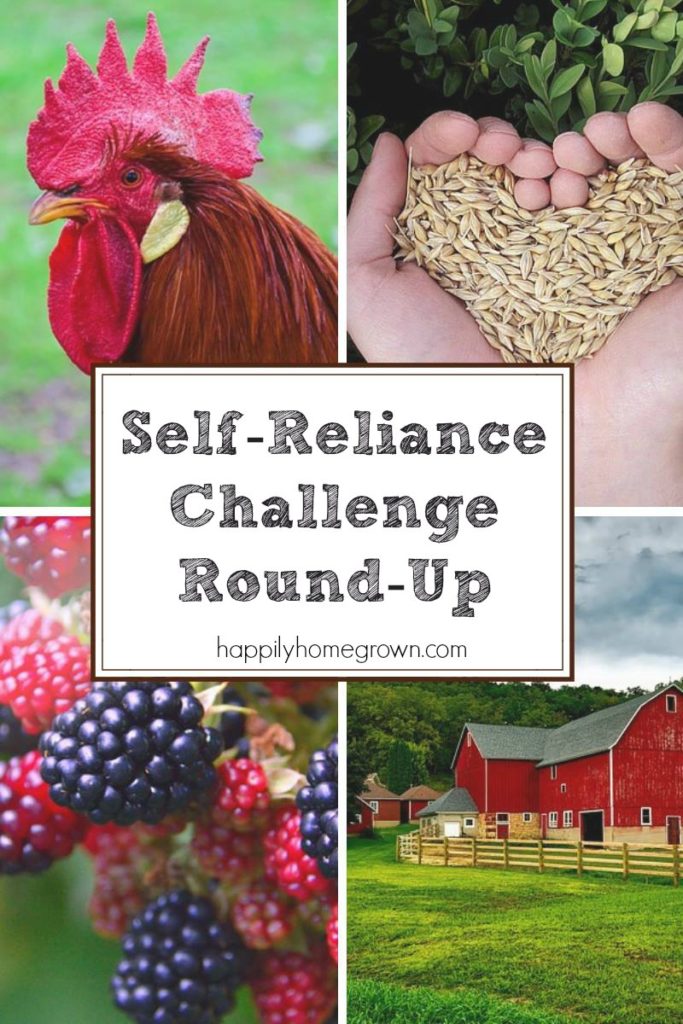 January has been an incredible month of learning and practicing self-reliance. We have learned new skills and discussed ideas for projects we want to try in the future. We continue to do more on our own, and reach out to our community when there is something we can't do on by ourselves.
Even though January is just about over, make a resolution to be more self-reliant in 2019! Being more self-reliant helps save money and increase your confidence and skills.
Self-Reliance Challenge Bloggers
Kathi – Oak Hill Homestead
Nancy – Nancy On The Homefront
AnnMarie – 15 Acre Homestead
Farmgal – Just Another Day on the Farm
Candy – Candy's Farm House Pantry
Kristi – Stone Family Farmstead
Marla – Organic 4 Greenlivings
Heidi – Healing Harvest Homestead
Victoria – Modern Homestead Mama
Shawna – Homegrown Self Reliance
Stephanie – Happily Homegrown
Bethany – Family Growing Pains
Dianne – Hidden Springs Homestead
Julie – The Farm Wife
Lacey – Home & Harrow
Robin – A Life in the Wild
Sheri Ann – Experimental Homesteader
Lisa Lynn  – The Self Sufficient Home Acre 
Since so much great stuff has been shared over the last few weeks we wanted to put the best all in one place as a reference to you, our readers.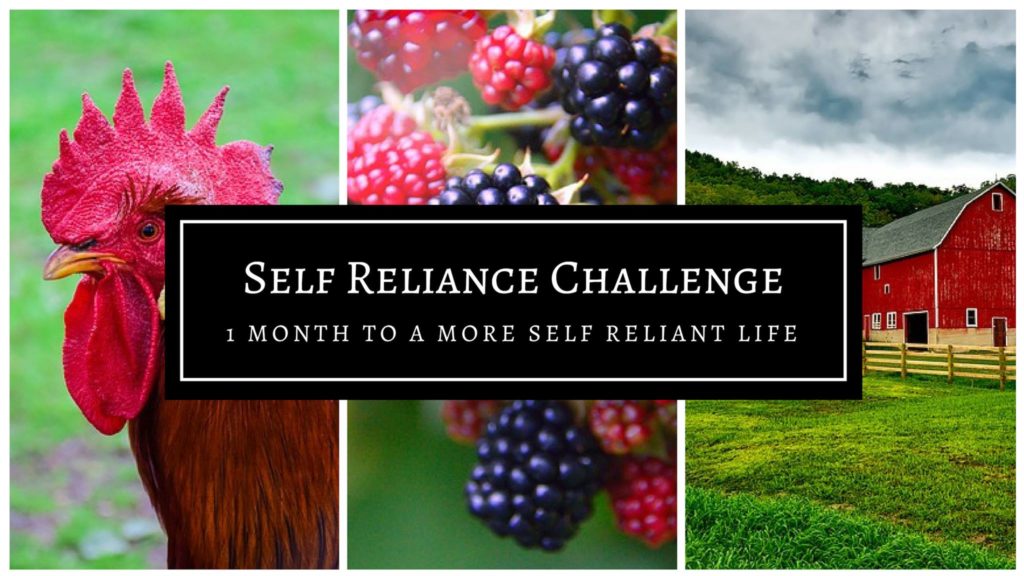 Self-Reliance Round-Up