Posts on Happily Homegrown contain affiliate links. When you make a purchase through an affiliate link, your price will be the same, but Happily Homegrown will receive a small commission. Thank you for your support!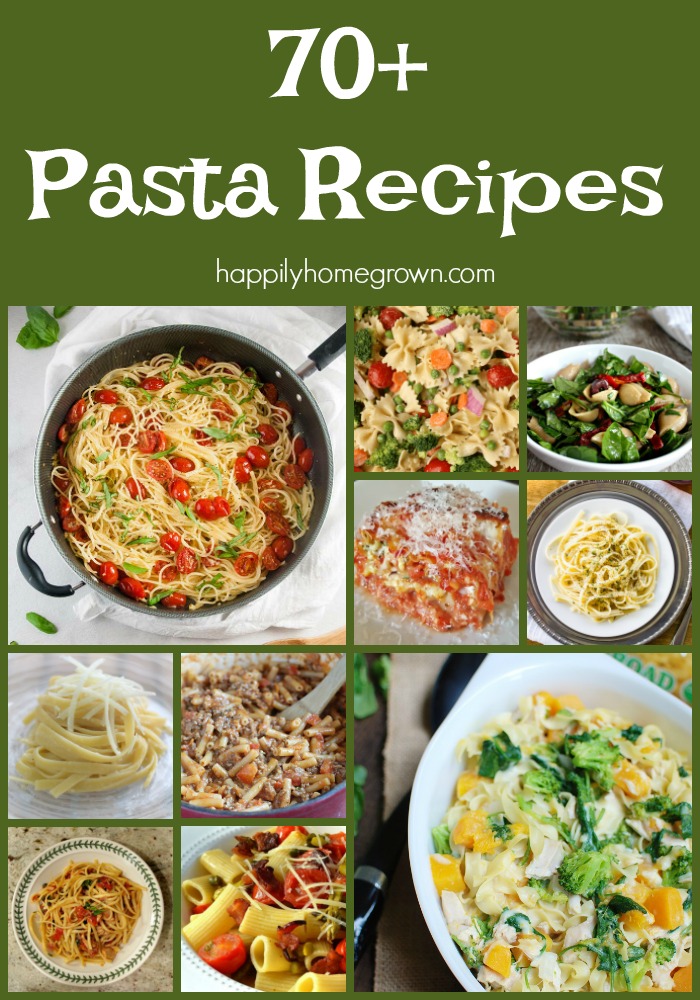 Like the stereotypical Italian mothers and nonnas, if you come to my house I will feed you. If you're happy; I'll feed you. If you're sad; I'll feed you. If you're hungry; I'll feed you. Even if you're not hungry; I'll feed you.
Very early in my relationship with my husband, my in-laws came over for dinner. It was the first time I had cooked for them, and I clearly remember my father-in-law looking at Steve and telling him if he were to starve, then it would be his own fault because I loved to cook, and did it well.
My favorite thing to prepare – comfort food! And nothing says comfort quite like pasta. Whether it is homemade pasta, something from a specialty shop, or the box of dried noodles in the pantry dressed in Alfredo, Pesto, or Marinara – it is all delicious. Not only is pasta comforting, but it is also inexpensive, feeds a crowd just as easily as dinner for 2, and in most cases is ready in very little time.
Did you know that October is National Pasta Month? Yup, it gets to be the star for an entire month, so I figured why not give you enough recipes to try a different pasta dish for lunch and dinner every single day in October. Now wouldn't that be a delicious and amazing meal time experience?!
70+ Pasta Recipes for Any Night of the Week
How do you like your pasta?