Posts on Happily Homegrown contain affiliate links. When you make a purchase through an affiliate link, your price will be the same, but Happily Homegrown will receive a small commission. Thank you for your support!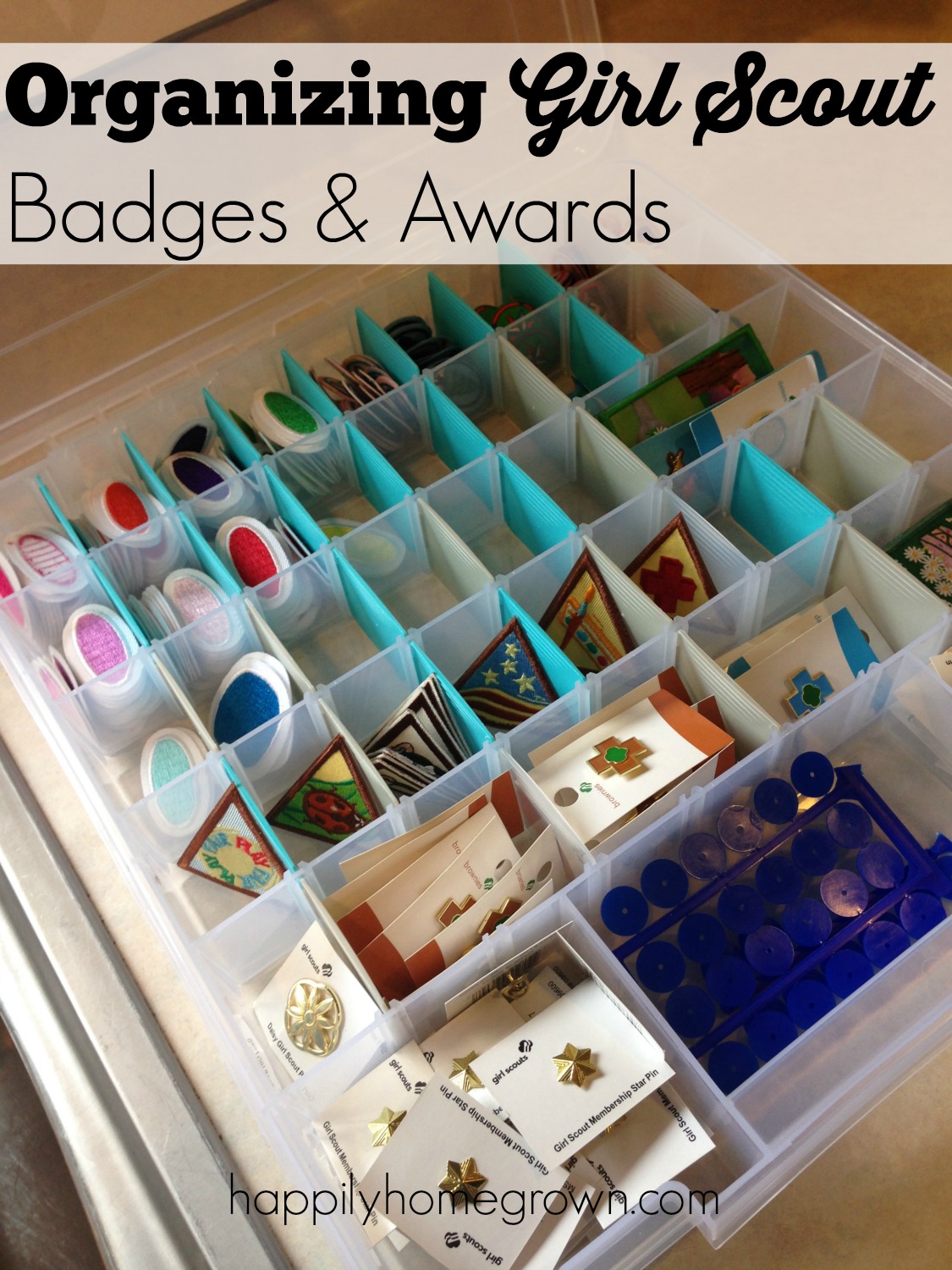 This is my second year as a Girl Scout leader.  This year, I have a multi-level troop of 25 Daisies and Brownies.  Unlike the older Girl Scout badges which are sold individually, Daisy petals are sold in sets – 10 petals & 1 center, so when you make a purchase you need to store the remaining petals until they are earned through out the year instead of buying as you go.  My Brownies are also working on several retired badges, so as I find them on eBay I need a safe place to store everything.  Organizing Girl Scout badges & awards until its time to hand them out each month has made planning our awards nights so much easier.
Enter the ArtBin organizer.
I purchased the ArtBin Anti-Tarnish organizer from Joann Fabrics for about $25, but you can get a similar one from Amazon for only $12!  At that price, I may pick up an extra one!  Once you move the dividers around to your liking, this organizer can easily hold a wide variety of badges, pins, journey awards, and more.
The best part, you can flip this organizer any which way, and everything stays in the compartment where you put it!  Nothing mixes into the various compartments.  You stay organized!
I'm particularly happy that this organizer gives me enough room to hold EVERYTHING that my Daisies will be earning over the two years – all 10 Daisy Petals & their Promise middle, all 4 leaves, 3 journeys, membership stars, safety awards, and 5 Council Own awards; as well as space to begin acquiring the various badges that my Brownies will be working on – both current and retired awards.  Since I like to stock up on fun patches when they are on sale, we have some space remaining for those as well which makes keeping it all together so much easier.  And, since our troop holds award nights on a regular basis, I always have everything on hand without having to run to council or placing an order online.  So much easier!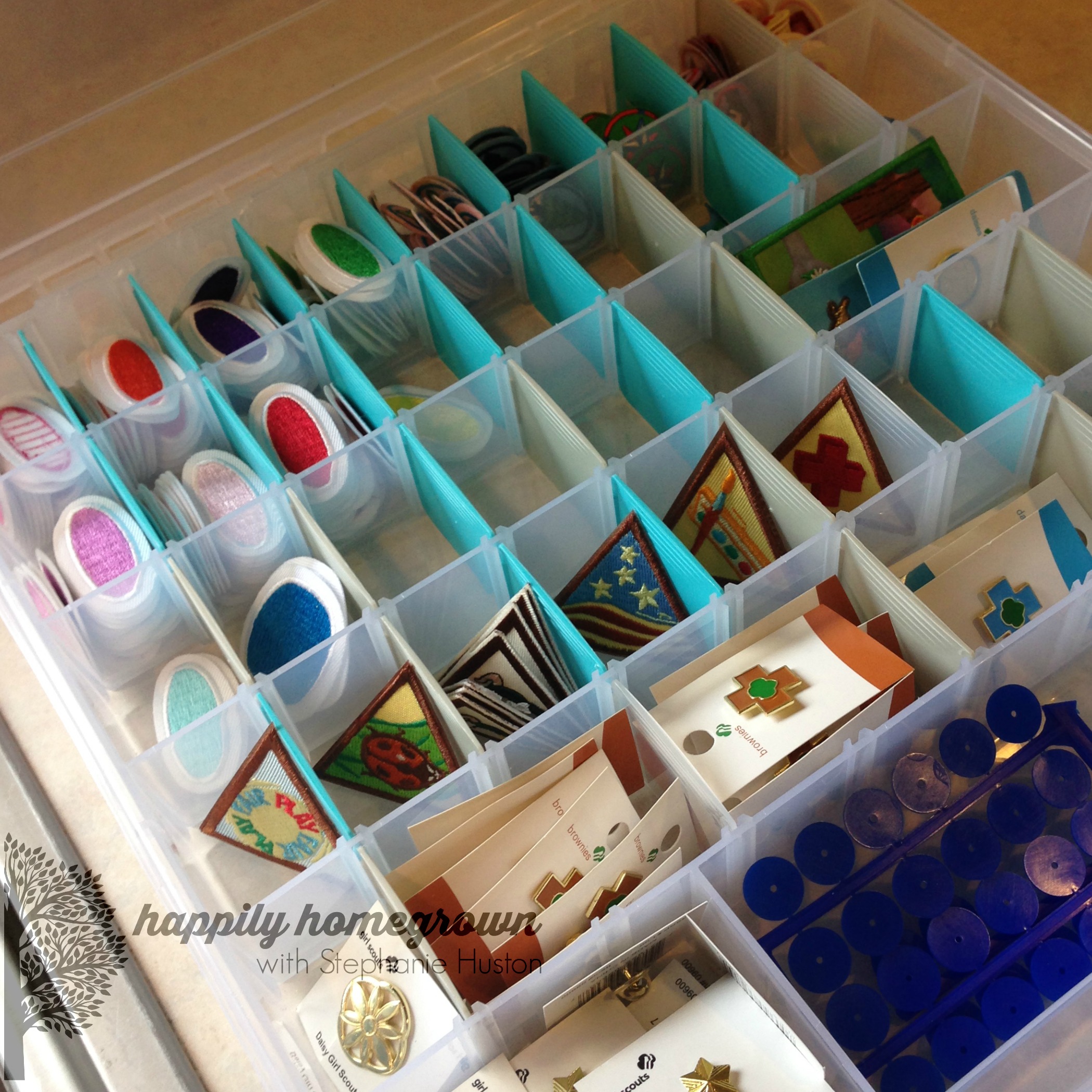 Are you a scout leader or advancements chair?  How does your troop organize badges?