Posts on Happily Homegrown contain affiliate links. When you make a purchase through an affiliate link, your price will be the same, but Happily Homegrown will receive a small commission. Thank you for your support!

One of my goals for this year was to start making my own beauty products; particularly my own soap. I've already made a luxurious foaming hand soap, so now I want to make an equally luxurious bar soap.
There are many soap bases available online and in craft stores. When you use a melt & pour soap base, the soap was created in a factory using lye to transform the fats into soap so you don't have to do that step at home. You melt the soap base, and then you can add whatever additions you choose.
Using a shea butter soap base, I wanted to create a soothing and softening soap that would be like a spa treatment for the hands, especially during the dry winter months. Combining honey with oatmeal and suspending them in a shea butter soap base is the perfect combination.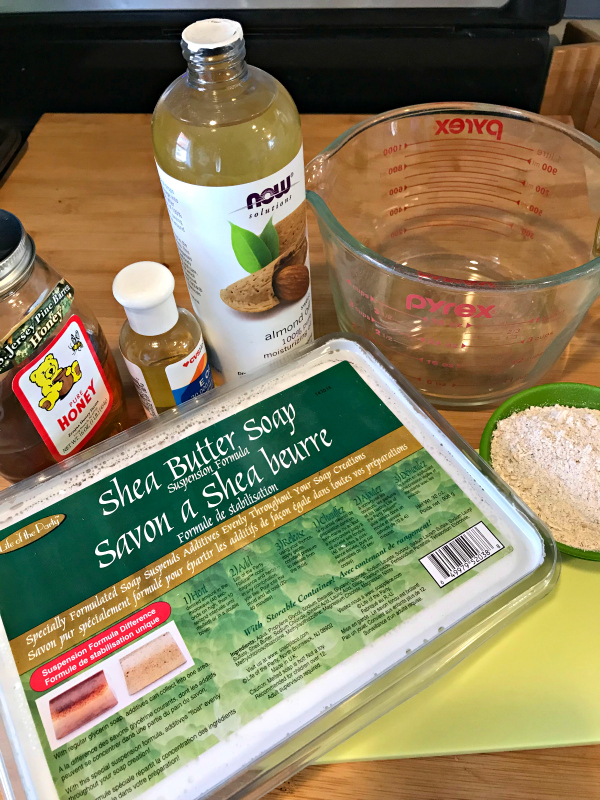 Making Your Honey Oat Soap
1 lb Shea Butter Soap Base
1/4 cup honey
1/4 cup oatmeal
1 tsp sweet almond oil
1 tsp vitamin E oil
Grind your oatmeal so that it is a coarse meal.
Warm your honey in a hot water bath so that it isn't so viscous and pours more easily.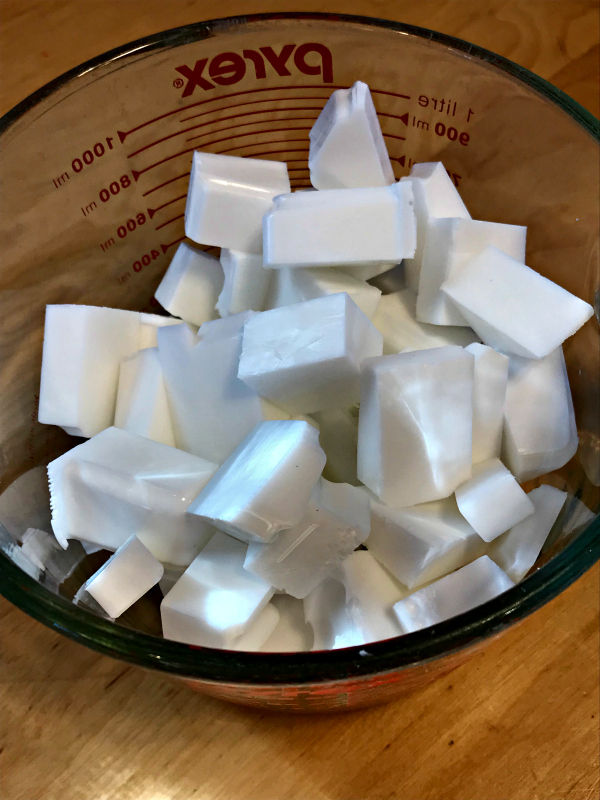 Chop your shea butter soap base and place it in a large measuring cup. Microwave your soap base in 30-second intervals, stirring in between until it is melted and smooth.
Stir the vitamin E oil, sweet almond oil, and honey into your soap base.
Once they are fully incorporated, stir in the oatmeal.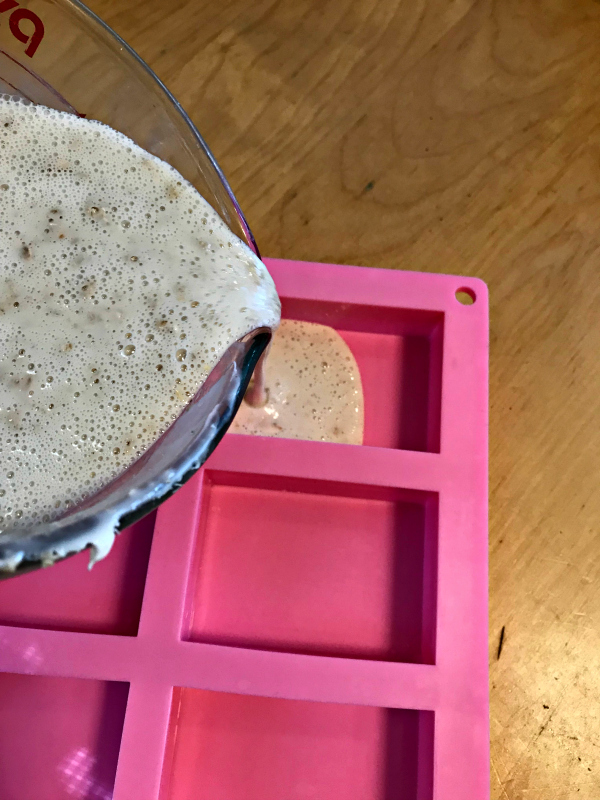 Pour your honey oat soap into your molds. You can see from my image below that I have a lot of bubbles. I personally don't mind the look of the bubbles, but if you do, spray the surface of your soap with rubbing alcohol. Then top the bars with a few pinches of oats.
It will take a few hours for your soap to fully set, but you can put the soap into the fridge to speed up the process.
Once you unmold your soaps, they are ready to use immediately and do not require any additional curing time.