Posts on Happily Homegrown contain affiliate links. When you make a purchase through an affiliate link, your price will be the same, but Happily Homegrown will receive a small commission. Thank you for your support!
I have a very active Girl Scout troop, and they love getting a patch or pin whenever we complete a special project or go on a field trip.  Sometimes, these are automatically included in an event, but most often, we need to purchase these patches for our troop.  This is why it's good to know what resources are available to get fun patches and help your troop save a little bit of money when you can.
All Girl Scout leaders know that you can purchase fun patches directly through GSUSA or from your local council service center. But, did you know there are a lot of resources online as well?
Snappylogos
In preparation for last spring's camping trip, I went online in search of a fun patch similar to one I saw at our local council shop.  I was hoping to find ones that were equally as nice for less than $1.50 each (the price from the council).  Imagine my surprise when I found the exact same patches for sale from Snappylogos for half the price!
Snappylogos has an extensive catalog and they all start at 76¢ each.  From there, the price goes down depending on quantity.  If you are ordering a lot because of multiple events, or for several troops, it is very easy to hit the 70¢-62¢ price points.  
BCG Patches
BCG Patches offers beautiful limited edition patch programs for $2 each. Her patches are beautifully embroidered and are visually appealing. They are often larger than other fun patches, and average 2.5″ in diameter. My Girl Scouts have loved the Super Scout Summer and Fall Frenzy patch programs. I love that each girl can customize her own experience to earn the patch. These fun patches are just $2 each, including shipping, which is on par with the cost of an earned award from GSUSA.
Facebook
You read that right.  Just like Facebook has become known for the local yard sale groups, it is also a great resource for Girl Scout leaders to find patches and other troop materials.  These Facebook groups allow you to buy, sell, and trade but each has its own rules and ways of doing business.  My favorite is Girl Scout Badge Swap.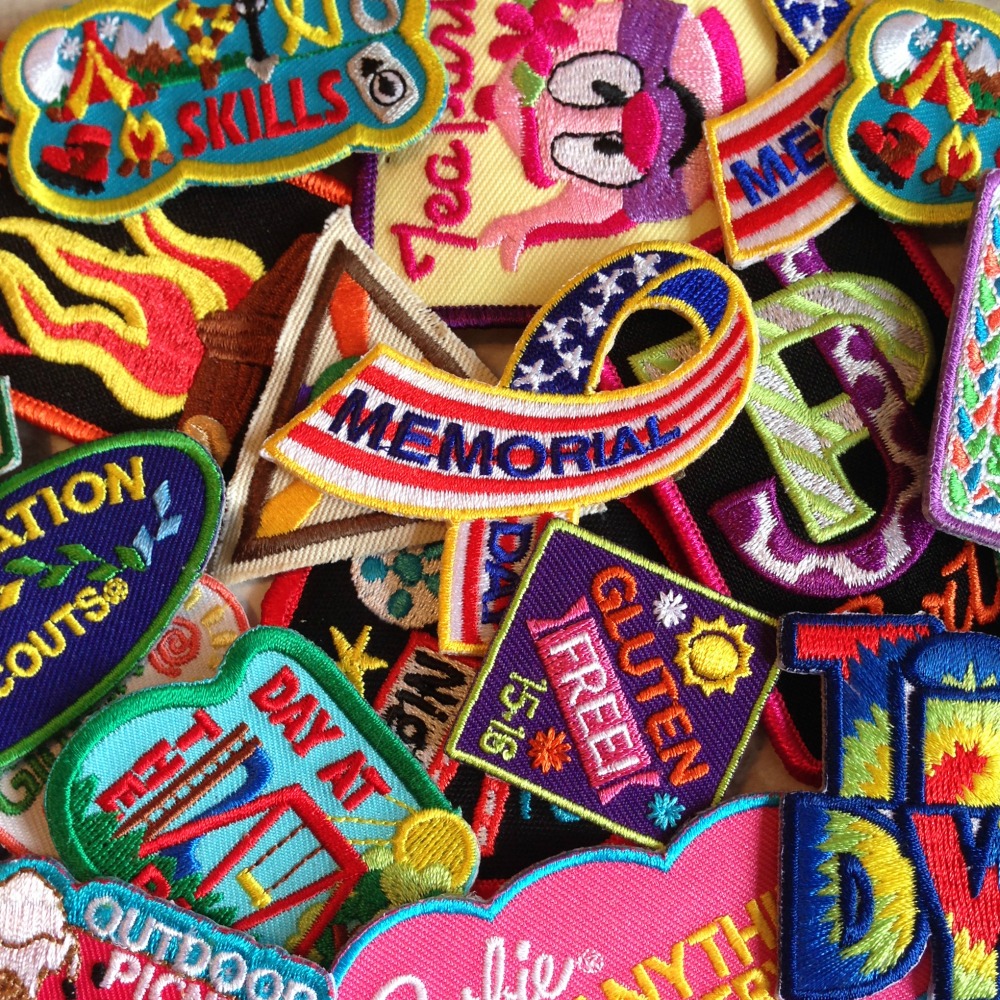 Do you have a favorite resource for getting Girl Scout fun patches? Share below in the comments!