Posts on Happily Homegrown contain affiliate links. When you make a purchase through an affiliate link, your price will be the same, but Happily Homegrown will receive a small commission. Thank you for your support!
If you know anyone who is obsessed with The Great British Bake Off as I am than they are sure to love these gifts this holiday season.
Cooking and baking have been a passion of mine for as long as I can remember.  Even when I was a little girl, I would check out cookbooks from the school library and bring them home to ask my grandmother if she would cook with me.  My mom and I would spend time on Saturdays folding laundry and watching cooking shows on PBS.  As I got older, and cooking shows evolved from PBS to having their own network, I learned more.  The culinary world opened up more and more.
Then, within the last year, I found a show on Amazon (& Netflix) and have been absolutely smitten ever since.  The Great British Bake Off/Great British Baking Show is now one of my absolute favorites.  I binge watch each season as it is released with my notebook in hand to scribble down a list of recipe inspiration.  Recipes I had never even heard of because they are traditionally British.
With my love of The Great British Bake Off, I have also developed an even deeper love for all things culinary.  If you know anyone who is obsessed with this show as I am than they are sure to love these gifts.
The Cookbooks
Paul Hollywood, Mary Berry, and Prue Leith all have their own cookbooks, but there are also quite a few Great British Bake Off cookbooks as well.
The Great British Bake Off Big Book of Baking
The Great British Bake Off at Home
Great British Bake Off: Christmas
The Great British Bake Off: Baking for Friends & Family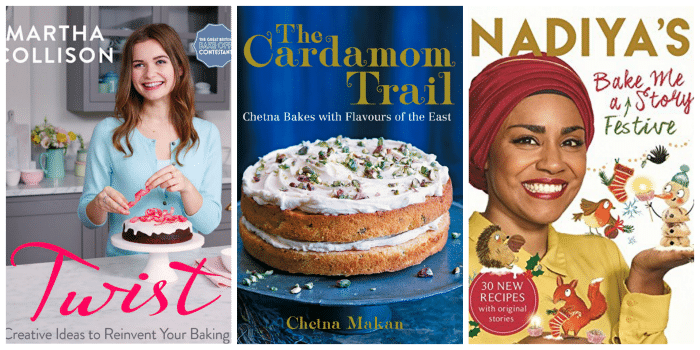 There are also cookbooks written by several past contestants of the show.  Here are a few favorites.
John Whaite (series 3)
Ruby Tandoh (series 4)
Martha Collison (series 5)
Chetna Makan (series 5)
Nadiya Hussain (series 6)
The Bakeware
The bakeware on the Great British Bake Off is not common to those of us who shop in the United States.  There are a lot of pieces that have been hard for me to track down, and some that I'm still looking for because the pricing can be a bit high to have them imported from the UK.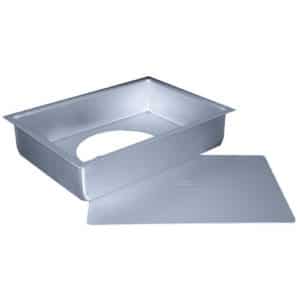 My favorite items thus far has been the baking tins with the removable bottoms.  Typically, I've only ever had springform pans for this job, but these pans come in a variety of shapes and sizes, and the bottoms lift straight out.  My favorites are the Fat Daddio Cheesecake Pans.
Another popular item is the adjustable size baking pan.  These vary greatly in price depending on the size you are purchasing.  On the show, they appear to be almost the width of the oven which I'm guessing is between 18-24 inches wide.  This multi-size baking tin isn't quite that large, but it does add a lot of flexibility to your baking.
A staple during pastry week, as well as on the Masterclass episodes, are savory pies.  Unlike the American "pot pie" which is more like a stew in a pie crust, the British savory pies use hot water crust pastry and a dryer layered filling.  These pies are either hand-raised (no tin) or baked in a tin.  To find these pie tins online, search for game pie tins.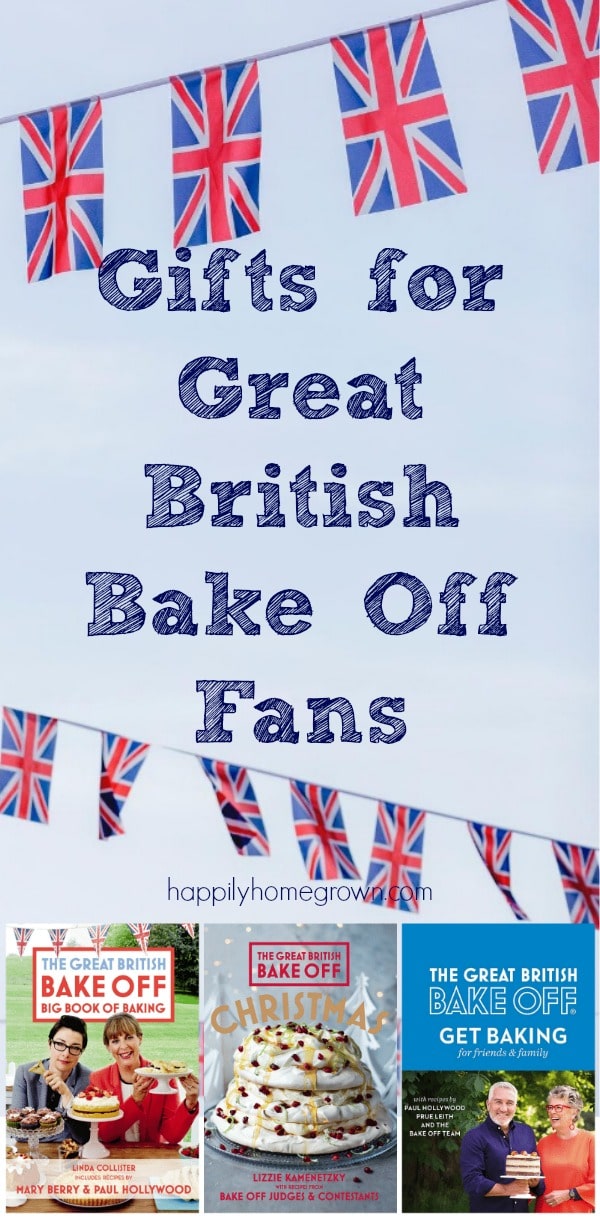 Check here for more gift ideas for bakers: