Posts on Happily Homegrown contain affiliate links. When you make a purchase through an affiliate link, your price will be the same, but Happily Homegrown will receive a small commission. Thank you for your support!
For over 80 years, Christmas in Morrisville means visiting the tree lot at Morrisville Presbyterian Church hosted by Scouts BSA Troop 3. This tree lot has been Scout-run, with parent and community support, for decades and it is a cornerstone of the Christmas season in our town.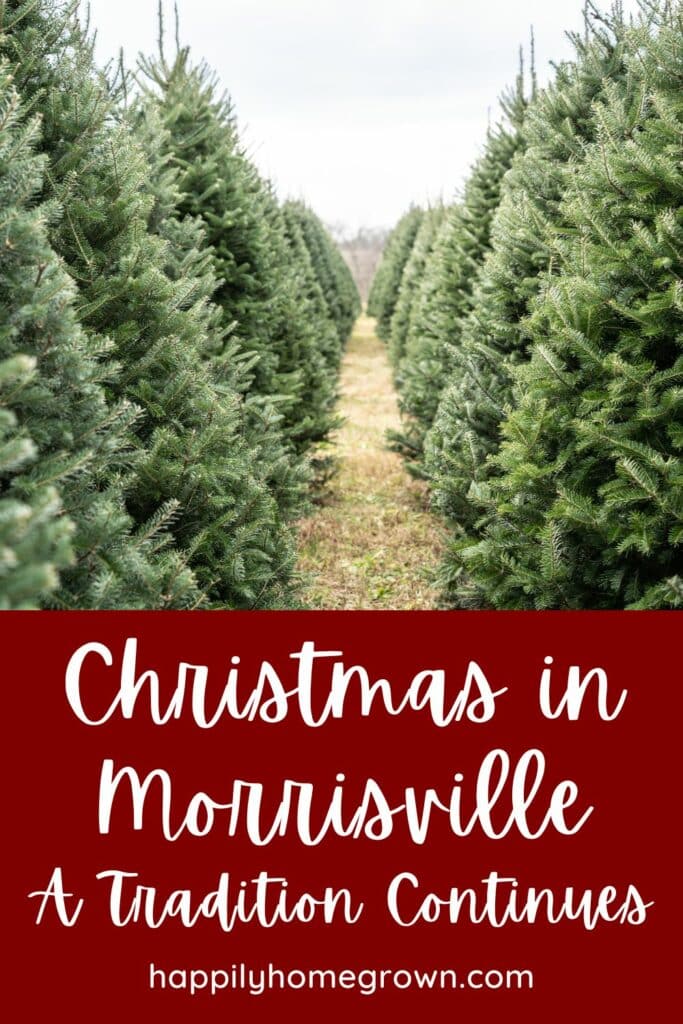 Year after year, we see the same families come back to purchase their Christmas trees. And if you've been around long enough, you start to see those kids who used to be in Troop 3 come back with their own families. The tradition continues.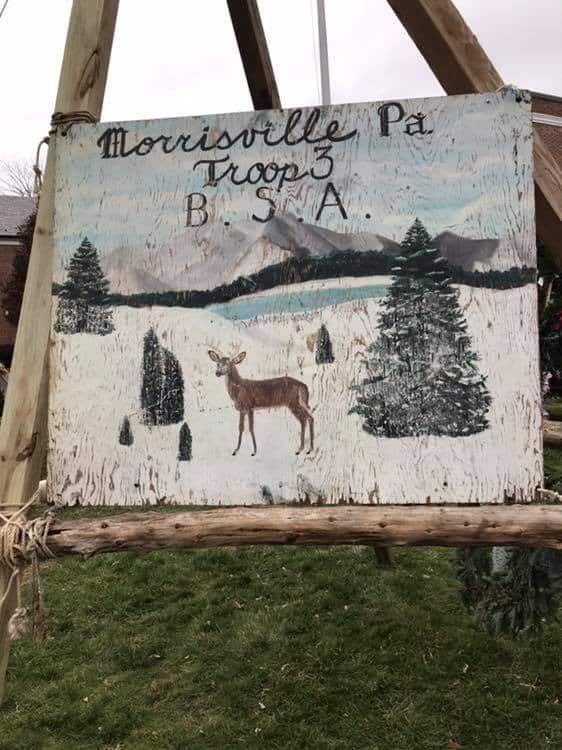 Each year, Scouts begin work on the annual tree sale months before anyone else is even thinking about Christmas. From practicing their lashings so they can set up the lot, to working on their Salesmanship skills for how to interact with the public during the sale. Scouts BSA Troop 3 pulls out all of the stops for a successful Christmas tree sale.
When does the Christmas tree lot open?
Scouts BSA Troop 3 will be opening the lot on Saturday, November 25th, the Saturday after Thanksgiving. The lot will then be open daily through December 23, or when they sell out.
What are the tree lot hours?
Weekdays 6-9
Saturdays 9-9
Sundays 10-9
What type of Christmas trees are the Scouts selling this year?
Douglas Fir and Fraser Fir Christmas trees in the 6-8 foot range.
What type of payments are accepted?
Cash, Visa/Mastercard
Can my sale benefit a specific Scout?
Right now, Scouts BSA Troop 3 is selling pre-sale tickets for the tree sale. Tickets are $2 and are good for face value during this year's sale only. While your price for a Christmas tree or wreath is the same, by purchasing pre-sale tickets from a member of the troop you are helping that specific Scout achieve their goals to fund summer camp and their other activities.
If you are interested in pre-sale tickets, I have three children in Troop 3 and they'd be happy to sell them to you.
What does Troop 3 do with the money they earn?
The proceeds from the Christmas tree sale go to our annual operating budget which includes:
Summer camp at a scout reservation
Annual rechartering & membership fees
Meeting supplies
Monthly camping trips and outings
Rank Advancements, Awards, and Merit Badges
Sending Scouts to various leadership trainings
Click here to learn more about Scouts BSA Troop 3?