Posts on Happily Homegrown contain affiliate links. When you make a purchase through an affiliate link, your price will be the same, but Happily Homegrown will receive a small commission. Thank you for your support!
I received this product free of charge for review purposes and was compensated for my time. All opinions expressed in this post are my own and I was not required to post a positive review of the product.
Are you worried about your child's reading fluency? Are they a reluctant reader? Not sure if they are reading or guessing the words? Looking for a resource to help track and improve your child's reading fluency?
BuddyBooks by Objective Ed is definitely a worthwhile resource that addresses all these concerns and more!
What is BuddyBooks?
BuddyBooks is an online reading program that aims to improve reading fluency. The program allows the student to read a passage, broken into chunks, where they read a section, and then a section is read to them. This takes the mental load off of the student and keeps the text from feeling as overwhelming. Since the child is reading every other section, they can read at their interest level instead of the reading-skill level.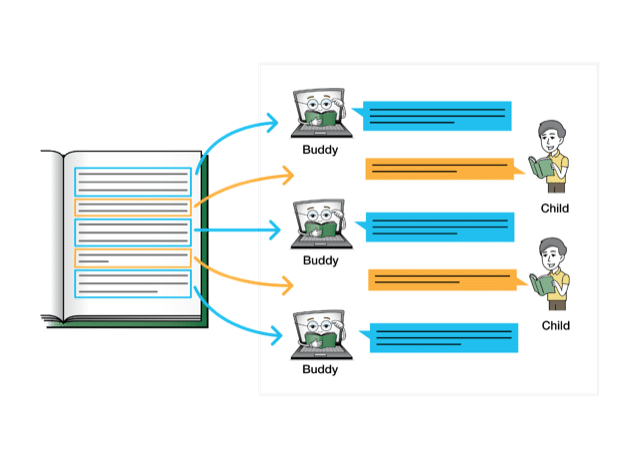 The practice of alternating reading passages and listening passages improves comprehension. It allows for your child to read for longer, and builds fluency as they read along.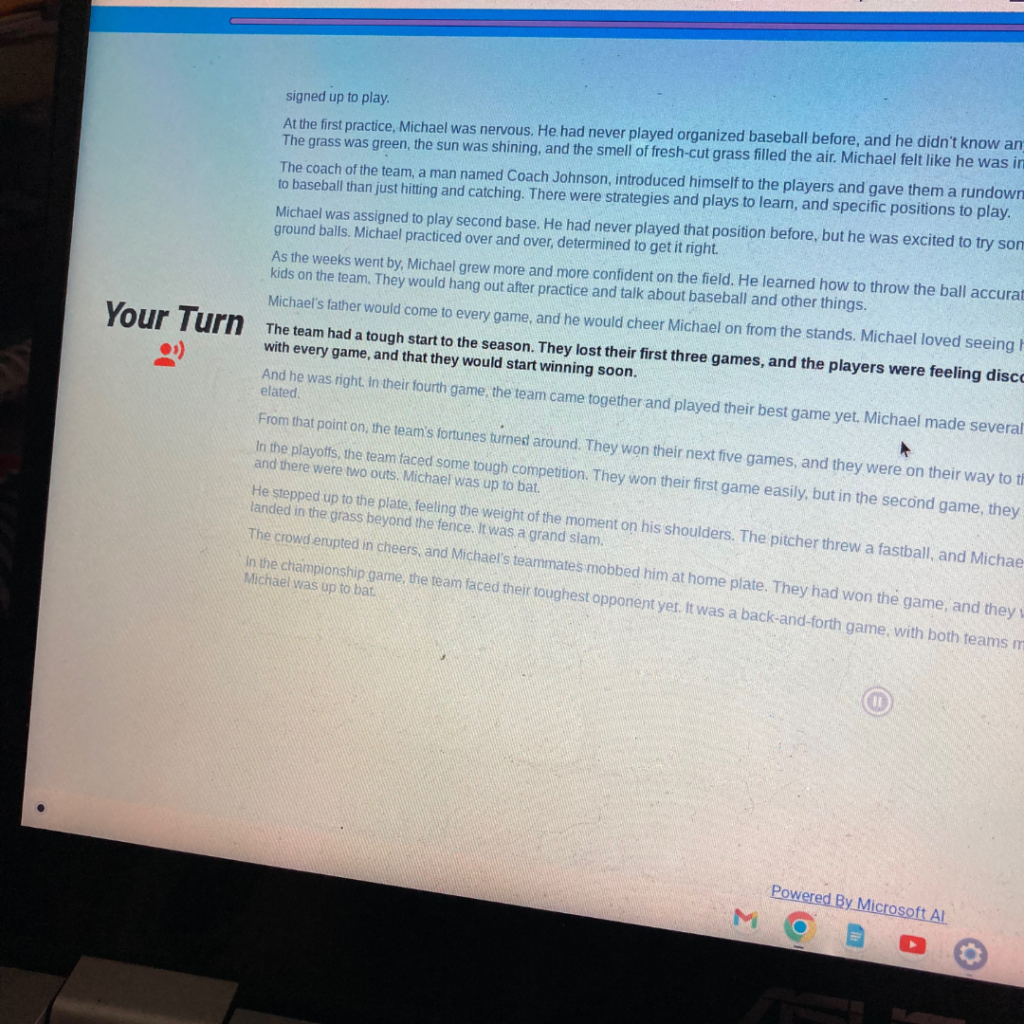 During the passages that your child is reading, the program records what they say aloud. This is then analyzed and presented in the parent portal.
In the parent portal, you can see how long your child has read each day, the progress they are making on the book, their accuracy, and the words correct per minute. It's a lot of data, but all useful for the parent to assess where their child struggles with reading and where they excel. Having all of the information at your fingertips allows you to make informed decisions about your child's reading instruction.
Why do Homeschoolers Like BuddyBooks?
As a homeschool mom, I am hands-on with most subjects. When I can find an activity my child can do on his own that frees me up to work with one of my other children (or change the laundry or grab a cup of tea) I am going to jump on it and see if it is a good fit for our family.
With BuddyBooks, I can go into the parent portal in advance, assign books to my child, and then can be hands-off while my child is completing the reading. Sometimes, he will only read for five minutes, other days closer to fifteen. Either way, that is quality reading time for my child without a lot of work for me.
At the end of the day, I can double-check that he spent time reading and see how he did. I can decide whether the book that is assigned is too easy, too hard, or just right.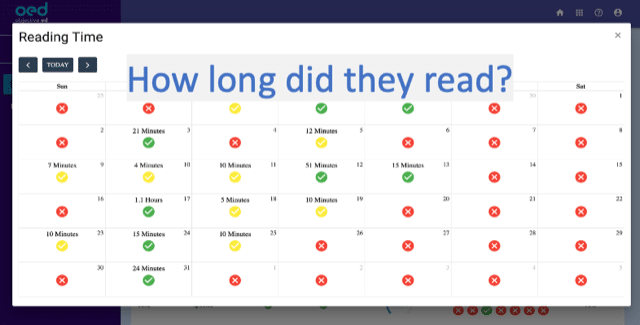 If you're in a state that requires keeping a portfolio or having an annual evaluation, you can even print out the progress reports to show just what your child is doing for reading and how they have improved over time.
BuddyBooks Isn't Just for Beginning Readers
So many reading fluency programs target the youngest readers. Those emergent readers who are in Kindergarten through about 2nd grade.
BuddyBooks knows that all students could improve their fluency so there are books available in the program for beginning readers through high school! Books such as The Great Gatsby and Pride and Prejudice are available in the program for your homeschooler.
Even More Books with Bookshare
For children with an officially diagnosed reading disability, BuddyBooks connects with Bookshare to bring in over a million additional high-interest books that can be read through the program.
If you suspect your homeschooled child has dyslexia or other reading disability and would qualify for Bookshare, but you don't yet have a formal diagnosis, you can purchase the NeuroLearning App and have your student assessed.
If your child does not qualify for Bookshare, BuddyBooks will actually reimburse you for the cost of the app! You can learn more about their partnership and the guarantee here!
BuddyBooks has provided Happily Homegrown readers with this exclusive promo code, JQ-HHG, to save $100 on the cost of BuddyBooks through July 16, 2023. That brings the price down to only $99 for an entire year. Sign up now to save!