Posts on Happily Homegrown contain affiliate links. When you make a purchase through an affiliate link, your price will be the same, but Happily Homegrown will receive a small commission. Thank you for your support!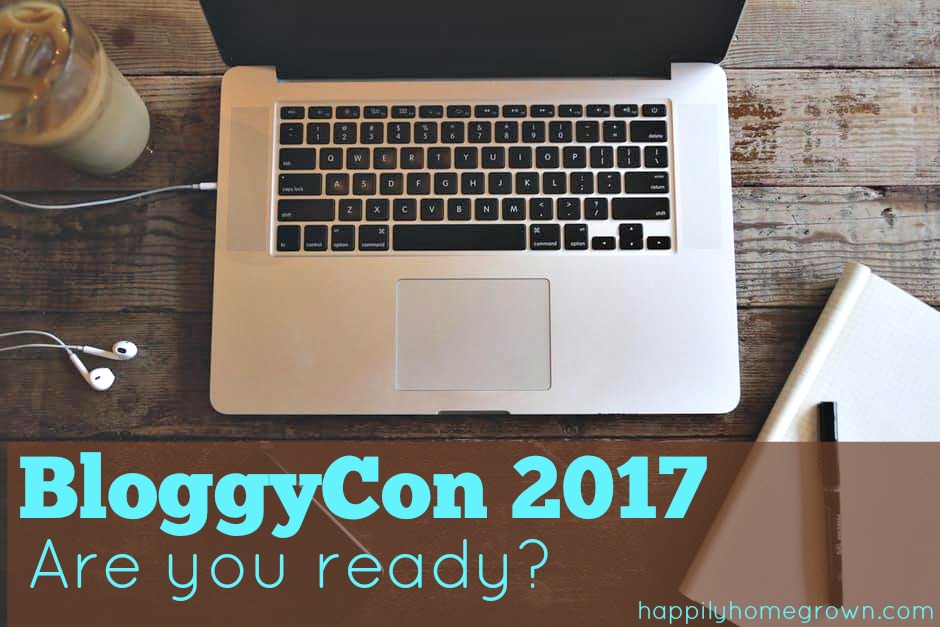 Earlier this week, I was out to lunch with some of the lovely ladies from Philly Social Media Moms and the topic of blog conferences came up. I was asked which ones I was going to this year, and I excitedly shared that I'm going back to BloggyCon after taking this past year off. We then spent time talking pros and cons on a road trip to Ohio with children.
Then, on Thursday, questions about BloggyCon were posted in 2 other [blogger] groups that I participate in, and in both cases friends tagged me to share my experience with the conference.
Sometimes the forces in the universe give you a nudge, a whisper, directing you to share your experience. This is starting to feel more like an air horn (I just got a text from a friend half-way across the country asking me if I'm going to BloggyCon this year).
What is BloggyCon?
BloggyCon is a 2-day professional development conference for bloggers that is held each fall at Cedar Point amusement park and resort in Sandusky, Ohio. This is a great conference for bloggers of all levels from beginners to seasoned veterans. While this is a smaller conference, only about 200 attendees, it doesn't feel small once your are there. The intimate setting does allow for more interaction between bloggers, opportunities for networking, and a guarantee that there is always a seat available at the session you want to attend.
Over the two days, there are several community sessions, which are usually presented by the sponsors. These sessions take place during meals or at the opening of the daily festivities when everyone is gathered in the Convention Center. During each session time, there are two workshop options. While some sessions are geared towards beginners, others get deeper into content, SEO, working with brands, affiliate marketing, video production, photography, etc.
I see a lot of people say its a beginners' conference, and I really think that depends on who speaks in any given year. Some sessions are better than others, some speakers are better than others. Even if you are a seasoned blogger, if you go into it with an open mind you'll walk out with something that you can use to improve your blog/business.
The conference runs all day Saturday and then Sunday until noon, because checkout at the hotel is at noon before they shutter the place until the following weekend. It's very easy to turn your business trip into a family vacation because when you stay at Hotel Breakers (the recommended Cedar Point property) you'll get passes to the park as well for all 3-days (Friday evening, Saturday, and Sunday).
While there isn't an expansive expo floor, the brands that are at BloggyCon are truly looking to connect with bloggers and talk about ways you can work together. They send reps that can make connections there and make the decisions later.
Join Us in September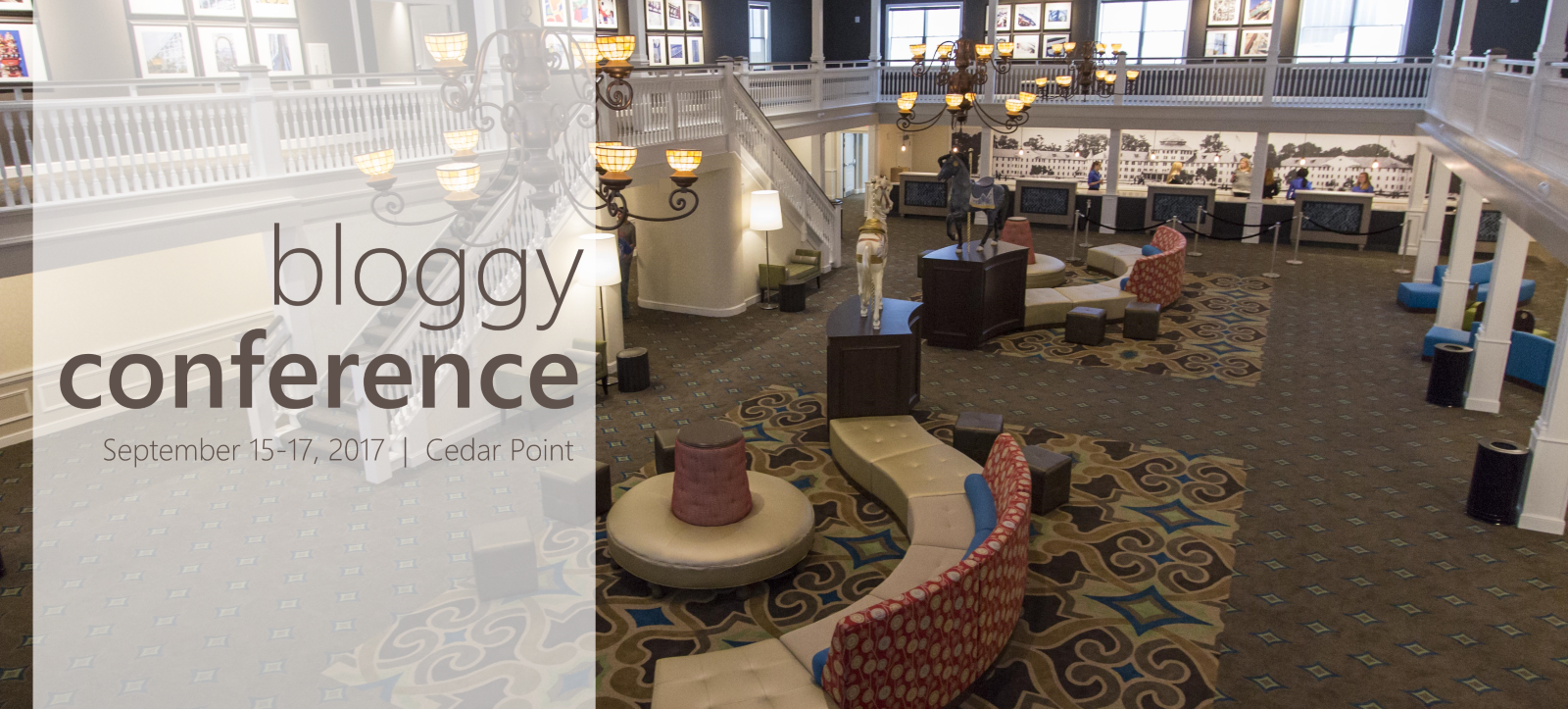 Everyone comes to BloggyCon for a different reason, but the important thing is that they come with an open mind and a desire to learn something new.
This year, BloggyCon will be held September 15-17 at Cedar Point. Attendees who register by July 1, qualify for early bird pricing of $105 – which includes a full conference pass; breakfast & lunch on Saturday, breakfast on Sunday; Cedar Point passes; discounted room at Hotel Breakers; and a $25 gift card.