Posts on Happily Homegrown contain affiliate links. When you make a purchase through an affiliate link, your price will be the same, but Happily Homegrown will receive a small commission. Thank you for your support!
Its been a busy and eventful week. Here's a glimpse of some of the highlights.
I started Father's Day in my garden harvesting peas while my husband continued to sleep. It was hot out, but a beautiful day to be in the garden.
We had gotten a mulch delivery – 5 cubic yards of triple shred root mulch (natural – not dyed), and had to spread it through the gardens. I now understand why people do this in April instead of June.
This is our pollinator garden. It is a work in progress. The wildflower seed is taking off slowly, but the clover is quite happy and growing in as a thick blanket around the stepping stones. Instead of adding more mulch next year, we are going to cover this entire area with clover seed and let it be a natural mulch instead.
The Sangmeister Lilies – These were originally planted on the corner of Mt Ephriam Avenue & James Street in front of my grandparent's, Charlotte & Vine Sangmeister's, house. I loved them when I was growing up. When my grandparents moved out of the house, some went to my parent's house in Blackwood, where Chuck planted them under the kitchen window. As my parents moved, so did the lilies. They moved to Somerdale, and then Willingboro. When Chuck passed last year, I refused to allow the lilies to stay in Willingboro when my mom was moving, so they came to my home. Now I have a piece of Chuck and my grandparents with me always.
David & Emily are teaching Michael how to catch lightening bugs.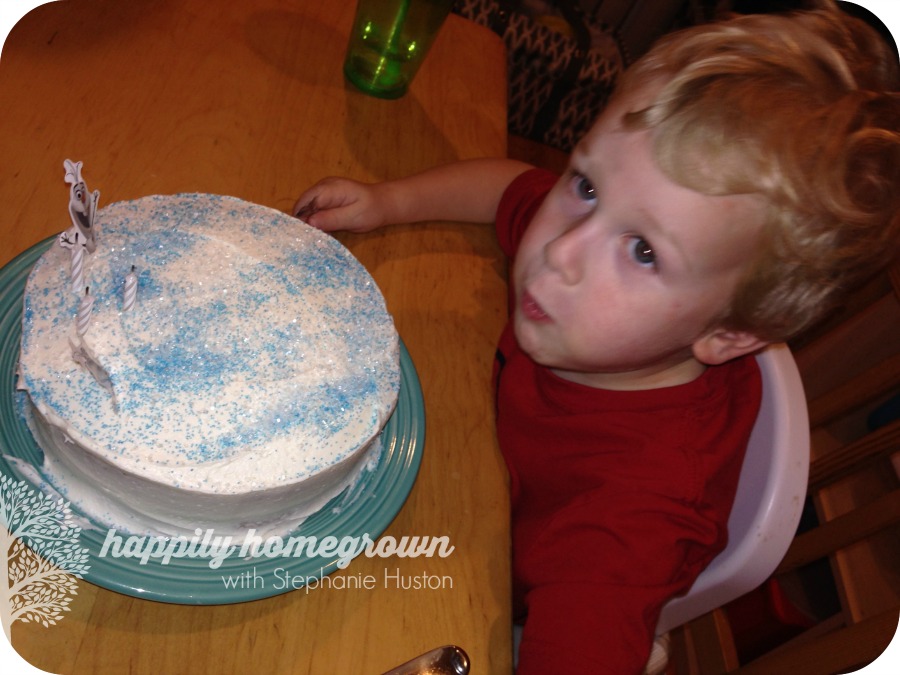 On Friday, this little guy turned 3! I can't believe my baby is growing up so fast. This was him blowing out the candles after our family dinner. We held his party on Saturday.
And when your son LOVES Olaf, you make Olaf cupcakes. Aren't these adorable! I love the Wilton kit for doing these cupcakes, plus I used this really cool frosting swirl kit too (homemade frosting, and 3 piping bags in one). It was a lot of fun, and the kids loved them!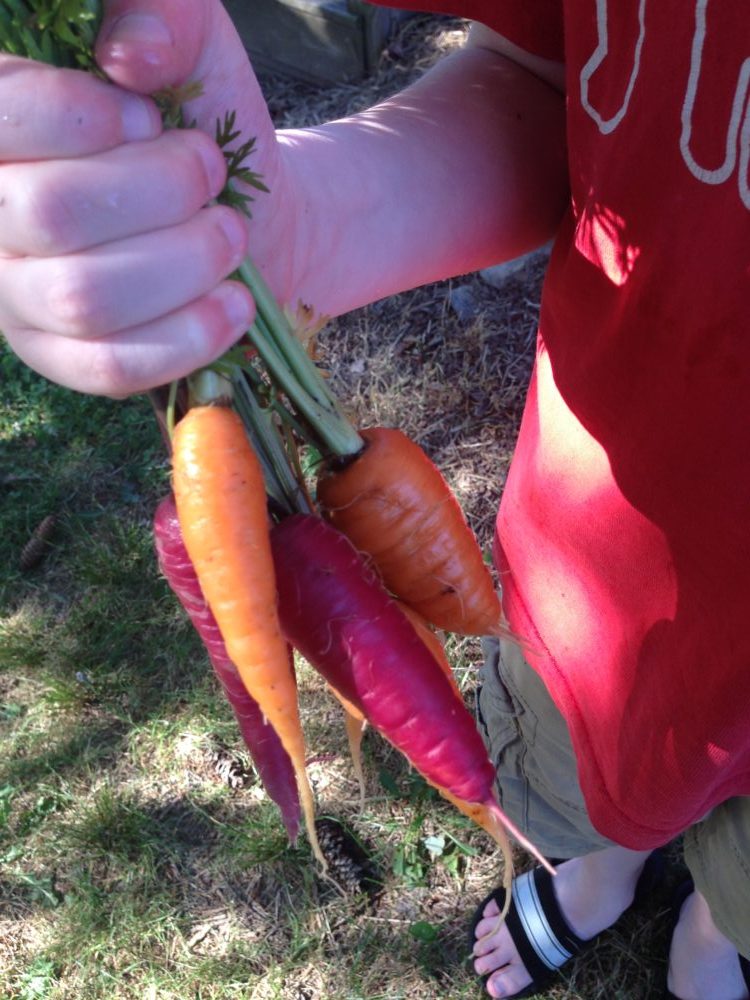 Our first carrot harvest of the season. These are small carrots – about 5″ in length. They are very sweet, and look incredible!