Posts on Happily Homegrown contain affiliate links. When you make a purchase through an affiliate link, your price will be the same, but Happily Homegrown will receive a small commission. Thank you for your support!
We have hit our busy season. With Girl Scout activities almost every day for the next few weeks, followed by homeschooling events and some travel, I don't think I sat still in the last 10 days. Here is a glimpse of the last week.
Monday was Memorial Day. My daughter is a Brownie Girl Scout, and a member of the Oakville Service Unit's Sudden Service Patrol. Here, she is lining up for the parade where she carried the GSUSA flag.
This is Hobbes. We adopted Hobbes at the end of January. He is a sweetheart, and at 4 years old is still very playful and kitten-like. Recently, we found this basket, and he has decided to make it his own.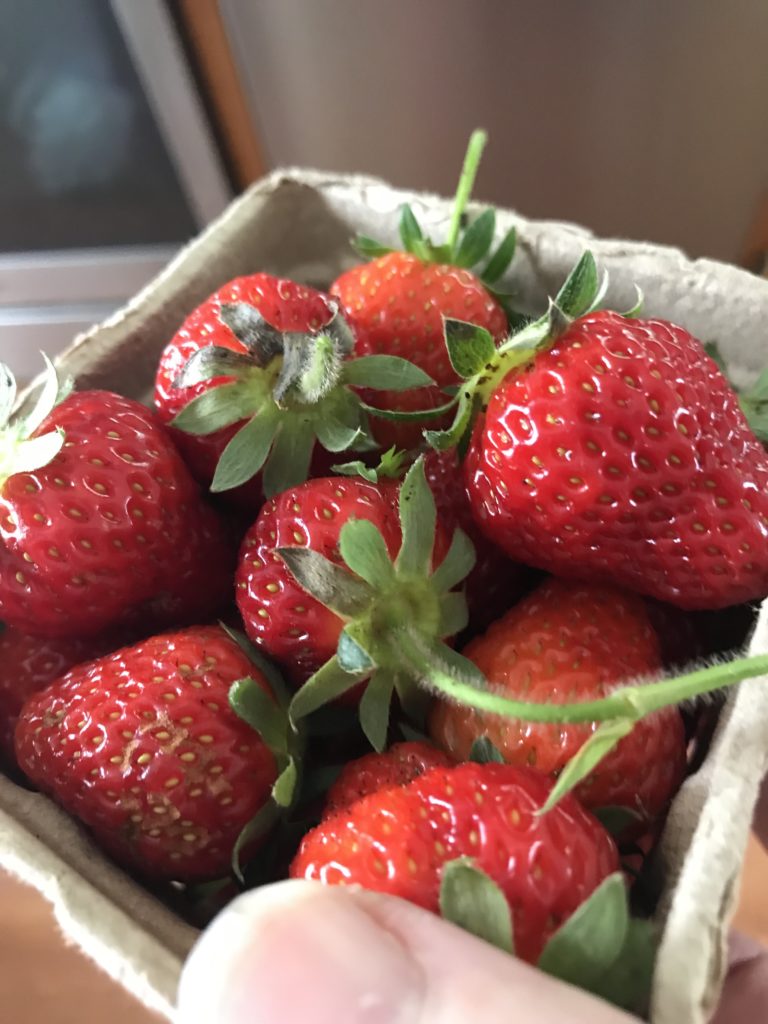 Our first strawberry harvest of the season! This pint of berries was a nice treat to have alongside our lunch.
Girl Scout bridging is coming up, so I spend some time getting crafty in preparation of the big event.
Tuesday was Girl Scout Night at the Trenton Thunder Baseball Game. The Oakville Sudden Service Patrol lead the Girl Scout parade through the outfield. Then, they presented the flag during the national anthem.
Have I mentioned that we were getting crafty this week?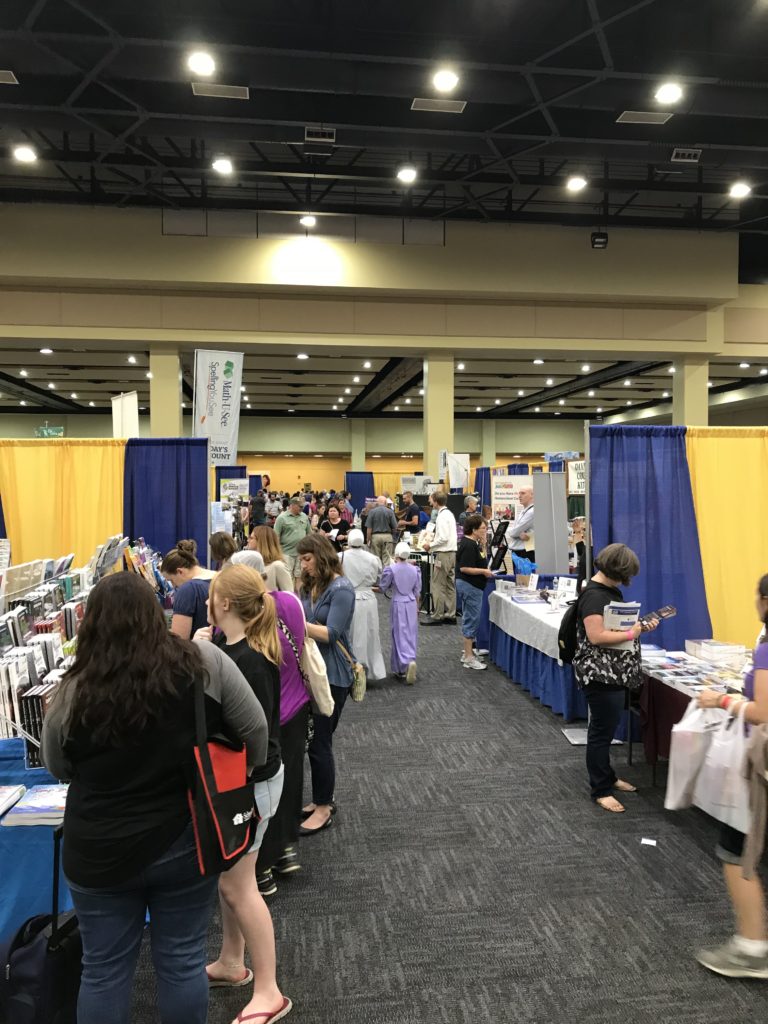 Over the weekend I attended the Christian Homeschoolers of Pennsylvania [CHAP] Convention in Lancaster, PA. What a great conference! You can read about my first impressions of this conference here.
You can't go to Lancaster and not go shopping. My mother & I visited a quilt shop and saw this beautiful hand-sewn quilt. We both agreed that this was our favorite.
While in Lancaster, we stayed at Rayba Acres Farm. I wandered around the grounds for a little bit in the afternoon and came upon the koi pond. I'm fairly certain there is a bullfrog in their as well since something was making a ruckus out there.
And of course, my favorite sign from our trip. If we ever decide to keep donkeys, I'm going to need this.