Posts on Happily Homegrown contain affiliate links. When you make a purchase through an affiliate link, your price will be the same, but Happily Homegrown will receive a small commission. Thank you for your support!
Last Week's Frugal Accomplishments
I sold several leftover Girl Scout fun patches in a local Facebook group, and then used my earnings to purchase retired Brownie Try-Its/Badges for the girls in my troop.
We ate dinner at home all week! This is huge for us as we typically do takeout at least once a week, but in an effort to eat better and save money, we are trying to cut back.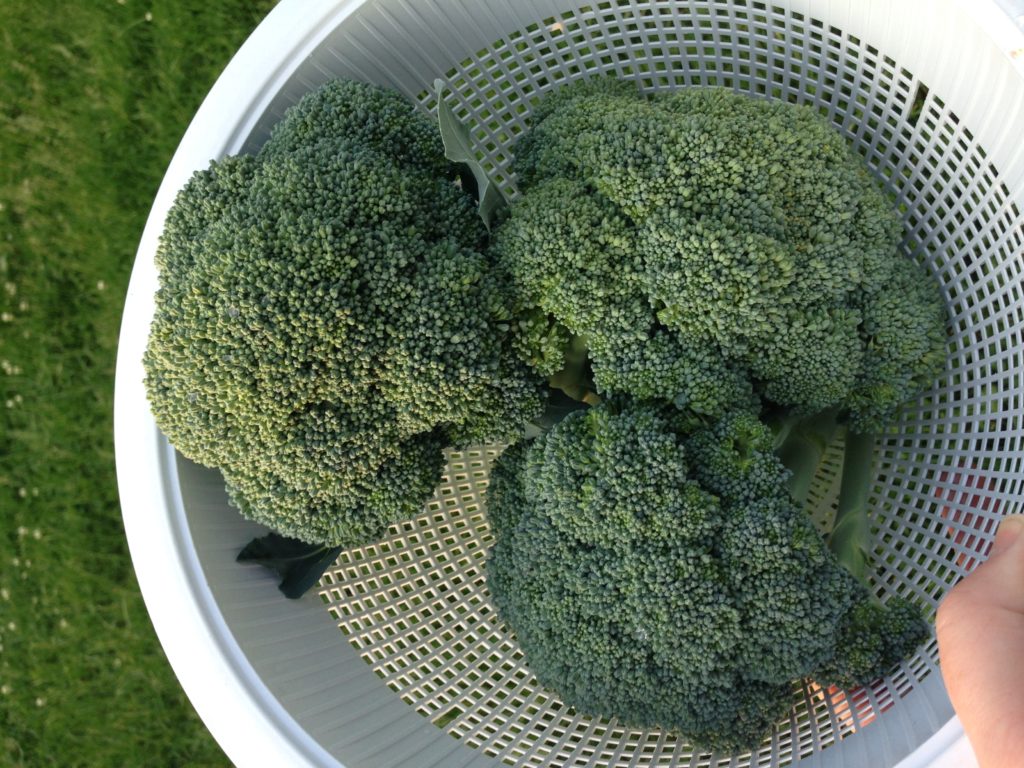 I harvested snow peas, strawberries, lettuce, broccoli, and cauliflower from the garden. The strawberries have been coming in just a few at a time, usually enough for a snack for me and the kids. I'm hoping for a big harvest one day this week so I can make jam.
A friend gave us lettuce and escarole from her garden.
I cut roses and peonies from the garden to have in the house.
We used fresh herbs from the window box in a lot of our meals.
My children finished up their school work, and we packaged up their text books to send back. Instead of using the summer review workbooks as we have done in the past, I am using the unused pages of their school workbooks for review.
My husband got a free mini-vacation for himself aboard the Battleship New Jersey. He spent Friday evening and all day Saturday there with the amateur radio club (NJ2BB) participating in Museum Ships Weekend. He had a great time, and it was good for him to have a chance to indulge in one of his hobbies.
I reorganized my coupon binder and printed off a lot of coupons. ShopRite in Warminster (PA) is currently offering triple coupons, so I wanted to be ready for all of the great deals.
At the grocery store, I did a really big stock up trip. When the cashier was finished ringing my order, my total was $434, but I knew that my final total would be under $200. She scanned by Price Plus card, and then went through my mountain of coupons. I got out of the store for $199.40! Even better, I got 2 $1.50 off your next purchase coupons, plus I got a $1.50 rebate from Checkout 51 and a $2.50 rebate from Ibotta.